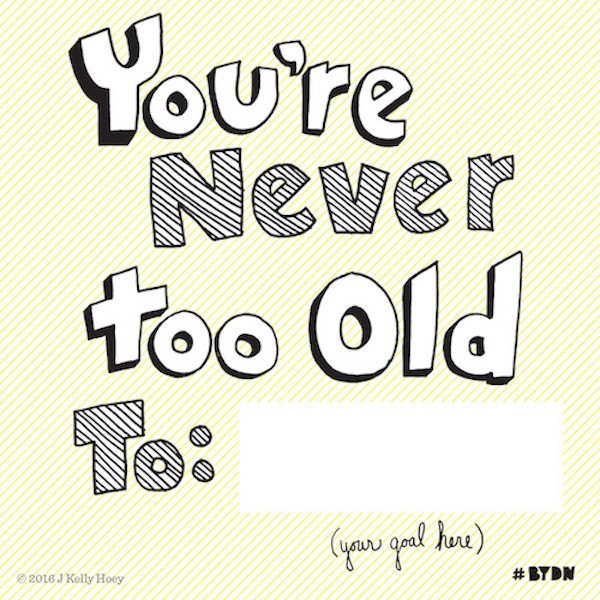 Back in 2017, Swizz Beatz, the mega-producer (and Mr. Alicia Keys) graduated from Harvard Business School. He was a student in Harvard's Owner/President Management Program (the program focuses on growing corporate and financial success, while advancing leadership skills needed for becoming a CEO, COO, president, Managing Director, or Executive director of a major company).
Whether you're already the CEO of your company, growing your brand, switching or starting your career, investing in your personal success is well, your job. The only thing holding you back is – ok, maybe tuition costs if you're scrolling through Harvard's Owner/President Management Program – but otherwise, it's YOU as there are too many free resources out there (yeah internet! yeah libraries! yeah meetups!).
So no, you're not too old keep learning or to go back to school, or to change careers, or find success or to even keep doing what you love (just better) or to change majors (if you are in college) or switch directions if you've changed your mind over the summer (or gap year).
AND back to Swizz for a second. Along the way to becoming an Ivy League grad, Swizz posted a photo on social media with some books he recommended others read…you guessed it – BUILD YOUR DREAM NETWORK made his list.
WTW (my reaction exactly).
How did he find MY book – let alone find the time to read it (as unless Harvard tells me otherwise, Build Your Dream Network is not on any official management school reading list, though it should be as so many advanced degrees, are all about the network – but I digress). The point is, if Swizz can find time to read a few good books for the purpose of advancing his knowledge, well, puts the rest of us to shame for not investing the time in our own professional development.
Now, Swizz put Build Your Dream Network alongside some esteemed company. I suggest you flip over to Instagram as my summer intern has got a little contest in the works to fill your brain with the words recommended by Swizz.