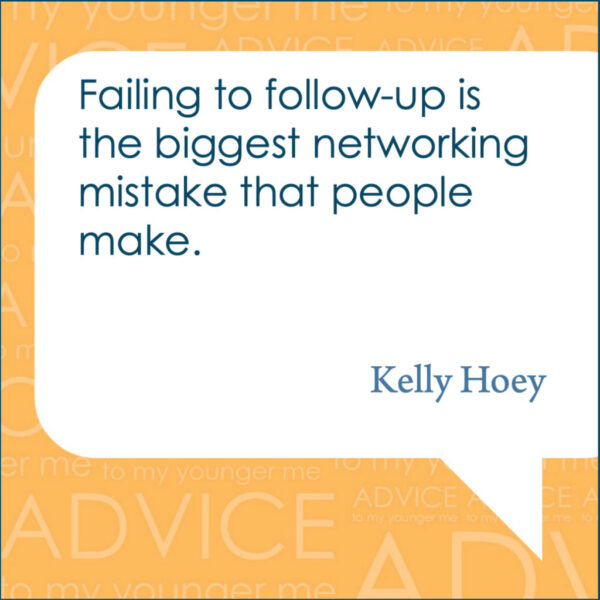 In this episode of the Advice To My Younger Me podcast, networking expert Kelly Hoey, author of Build Your Dream Network, answers networking questions from the live studio audience.
Learn what Kelly has to say about:
How to audit your network and networking connections.
Why you need a diverse network in this economy.
How social media has democratized access to people and influencers.
This is the second part of Kelly's longer conversation with Sara Holtz, host of Advice To My Younger Me. In the first part of their conversation (How to Build Your Dream Network with Kelly Hoey), Kelly shares with Sara what a dream network looks like and how to go about building it.