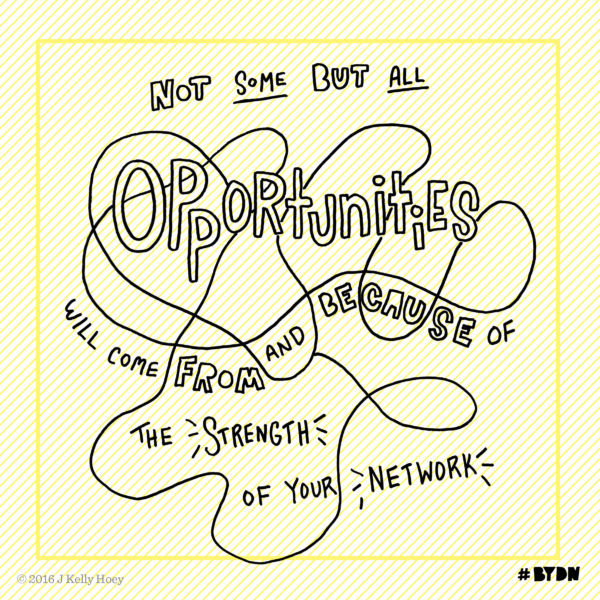 "I knew you'd always become a [fill in the blank]".
When I hear someone say to me "I always knew you'd", I'm slightly surprised. Until recently I didn't know what I wanted to be — as in what I really wanted to be. Did I want to become a lawyer? No real burning desire, as much as I thrived on the adrenaline of all nighters at the commercial printers. Law firm management? Sensible and rather obvious career transition for someone who decided to step off the partner track. All I knew starting my career back in the 80's was what was expected of me was to earn a college degree (or two) then do something "respectable" (such as becoming a doctor or lawyer). Pursue an understandable job with predicable hours, an office address, a landline phone and receptionist. These were the pre-internet, pre-mobile, pre-social networking, pre-collaborative economy prehistoric ambitions and opportunities I saw around me and more importantly, were projected upon me.
My have times have changed — but not dramatically. I'd argue that you still can't imagine what you can't see.
---
More Role Models Needed!
Kudos to Carrie Hammer for once again turning NYFW on its head by featuring role models not runway models in her show. The Limited has also launched a new campaign that doesn't feature the typical model or celebrity. "The New Look of Leadership" celebrates new models of leadership, including champion of women's advancement, Tiffany Dufu, Chief Leadership Officer at Levo.
Laura Liswood talks about role models and the importance of the "power of the mirror: knowing what you can be by who it is you see" in her 2009 Davos interview. Laura tells the story of the president of Iceland, Vigdís Finnbogadóttir who held the office for 16 years (1980 to 1996). After she held the office for approximately 8 years, Vigdís toured the country speaking to children and discovered for children under 8, it was the boys who asked the question of whether they (boys) could be President of Iceland. The power of the mirror: they had only ever seen a woman in the top role.
To borrow from Laura Liswood, we need to 'hurry history'.