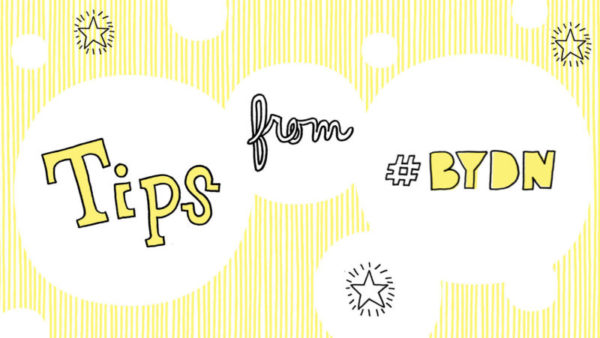 Career fairs. Recruiting events. Industry conferences. Resume submissions. Informational interviews. Ah, the Fall job search for college students and recent grads. What an opportunity minefield to navigate. Statistically, there is zero chance that the first job you land will be your "job for life" — according to a recent LinkedIn study, millennials will change jobs an average of four times in their first decade out of college — even so, you want your job experiences to be meaningful, skills or knowledge enhancing experiences.
So what to do? To help you out in your career search (and as research for several upcoming conferences I'm speaking at, including #GHC17), I turned to my good friends at Capital One and asked:
What advice do you have for college students who are evaluating job opportunities or trying to decide where to apply?
Here's what my network had to say:
I am passionate about open collaborative learning. I would encourage you to explore roles and opportunities where you can collaborate with diverse groups across the organization to develop great code and products. I have learned more as a female leader and a technologist when I have been given the chance to collaborate than I ever have sitting a cube. — Lorraine Knerr — Senior Director, Data Management
I encourage students to consider which factors are and are not important to them and to use that to evaluate roles. For example, do they want to be close to family? Change roles often? Work from home? Get training on the job? Travel for work? Knowing what you value from the beginning will allow you to focus on the jobs you're most likely to accept an offer with. — Sarah Cole — Principal Recruiter
When evaluating job opportunities, you cannot underestimate the importance of understanding the culture and your potential colleagues. You will be working with these people many hours a day and your happiness is dependent on making sure you enjoy them and the culture around you. — Becky Heironimus, Vice President, Product Management
What skills do you look for when hiring for your team for candidates (like students) who have limited work experience?
I look for drive, initiative, and passion. Someone may have little job experience, but those attributes will likely have pushed them to do some remarkable personal work, not only school projects. — Kim Rees — Senior Director, Design
I look for examples where a candidate has had to solve a complex issue and evaluate potential solutions. The hope is that they can provide evidence where they have had to reach out to others, consult non-traditional information channels and then have had to rely on their judgement to move a project or situation forward. There are many times in our work environment we are having to solve new problems that don't have set answers, so we are looking for candidates that have the ability to tackle these situations. Key skills then are collaboration, communication, problem solving and reasoning. Then with these capabilities, how have they demonstrated they have applied them in school, life or any work experience. — Rebecca Nicholas, Vice President, Technology
The most important skills I look for on my team are a willingness to learn, try new things and positive attitude. Success at any new job requires all of these skills on day one and you can learn how to do almost everything else on the job. — Becky Heironimus, Vice President, Product Management
For me, assessing talent is not about evaluating your work experience; it's about evaluating your ability to work effectively on a team. I look for leadership roles, volunteer activities, internships and anything that highlights that the candidate can work effectively with groups of people to accomplish a goal! — Lorraine Knerr — Senior Director, Data Management
What job search questions do you have? I'd love to find you answers. Send me a tweet @jkhoey or contact me — let's get you some answers! Are you a #womenintech and attending #GHC17? I'm speaking on the "Hello, It's Me! Differentiating Yourself With a Multidimensional Career" panel on 10/5 at 11:30 am. Come by and say hello!
I'm proud to partner with inclusive companies, such as Capital One — and yes, you can anticipate finding me at the Capital One booth during #GHC17.
#CapitalOnePartner #BYDN #GHC17