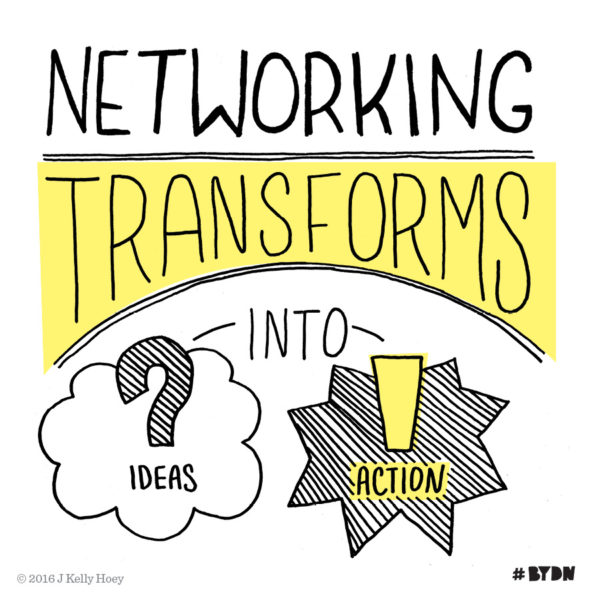 My friend Joyce Shulman is a self-proclaimed idea junkie. She's the founder and CEO of Macaroni Kid, a hyper-local publishing company, a venture she started in her own community (to solve her own problem) and has been building for 11 years (and not, it is not her first business). Joyce recently launched 99 Walks – 'cause why not start something new! Yes, some of us talk good ideas or struggle to come up with one, there are others like Joyce who do not suffer from this problem.
As I've been weighing the pros and cons of pursuing several ideas around Build Your Dream Network (plus narrowing the focus of my daily self-imposed must-accomplish "to do" list – yes, Virgo perfectionism is a bitch), interviewing Joyce for the Business Builders Show podcast seemed rather timely. Podcast interview as business idea coaching session…
Here are just a few of the highlights from my conversation with Joyce:
@ 2:42 Learn how this idea junkie fuels her creativity
@ 5:38 Discover Joyce's 3-part test for pursuing an idea
@ 8:33 Joyce shares how to work through ideas with a business partner (in particular, one who approaches business from a different perspective)
@ 9:40 Joyce talks about having Veto Power over ideas
@ 13:10 We jump into the challenges fo scaling a hyper-local business
@ !6:30 Joyce discusses how Macaroni Kid started (and why it was always a big idea)
@ 19:10 Learn the grassroots efforts Joyce employed to build a mailing list
@ 20:07 Joyce demystifies the coveted "mom" market
@ 23:35 We learn the story behind Joyce's latest venture, 99 Walks.
Find Joyce's full interview here on the C-Suite Network.