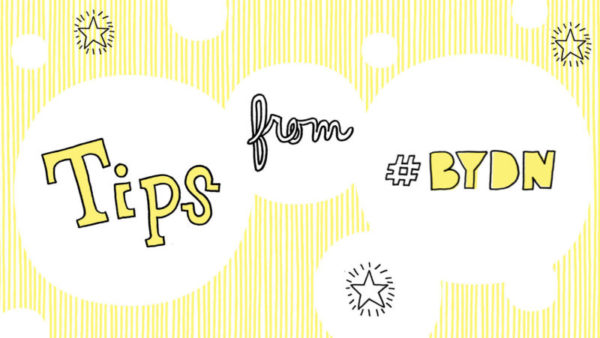 Right here, right now, there is no other place I wanna be
Right here, right now, watching the world wake up from history
– Jesus Jones
For many, the past week was dominated by avoiding politics (again) and/or trying to find relief from the heat and humidity or simply trying to make sense of it all. Let's face it whether you're a humidity person or a Hillary person (or frankly neither), you can't deny that it's been historic.
As for me, it's been a week of final edits (yes, flipping through a copyedited version of Build Your Dream Network was a "this is really happening" moment) plus staying zen during weather-related travel delays. It has been restorative and delightfully frustrating at the same time (and my guess is you know that feeling).
And in the midst of it all, here's what has cut through swirling emotions, flurries of tweets…landed and resonated with me:
Joanne Wilson's "The Importance Of Engagement" — a must read on the importance of communication (in good times and in bad). The post is not simply for startup founders: all of us need the help of others (not apps, snaps, likes) to get things done. As for the startup founders reading this newsletter, when you're finished with Joanne's post, jump over to my POV on this very subject.
Mike Bloomberg at the DNC. 'Nuff said.
Simon Sinek's WHY discovery course. It's digital. It's a great away to avoid the mid-day heat. It's an effective sunscreen. Yes, it has tremendous other wellness benefits too — such as giving you the North Star to focus your professional energies (or direct your business operations).
Tom Peter's bias for action. I've tried a lot of career stuff over the years (lawyer, manager, consultant, investor…now author), posted a lot of content (blogs, columns, tweets, newsletters…) which likely explains why Tom's "whoever tries the most stuff wins" message hit home.
Celebrity cook and entrepreneur, Annabel Langbein on the importance of bringing people together around the "dinner" table. To pull from my recent interview with Annabel:
It starts the conversation and opens doors, all while enjoying a common thread — food — that's both safe and interesting. Eating together is like an extension of the informal water-cooler moments that so quickly and easily create bonds and spark relationships. Creating mechanisms that enable eating together and sharing are key to your business culture.
This post originally appeared in my weekly newsletter. To get insights in your inbox, sign up here.