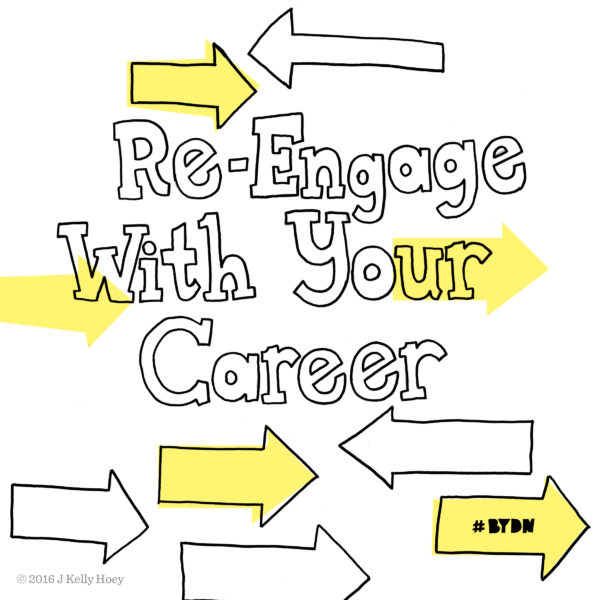 A new year with renewed energy and focus or just mired in mid-January blahs? The New York Times #52places sparked my imagination on all the things I'd like to accomplish in 2016…including assembling this list for you. And after a week of global stock market turmoil, my suggestion is to focus on what you can control: YOU.
Get Organized. Marie Kondo's book was life-changer for me in 2015. Yes, me! The uber-organized Virgo! Imagine what it could do for your closet and mindset in 2016…
Prioritize. TeuxDeux is my to-do list app of choice. The trick according to founder Tina Roth Eisenberg is to use it as your home screen…with every search online, a reminder of what needs to be done (and the flying cats add extra satisfaction to knocking something off your list). And prioritizing what you want to accomplish versus making unachievable "this is the year I'll [insert big hairy audacious goal]" statements is the way to turn a resolution into a habit changing lifestyle.
Pick a theme. For Rachel Hofstetter, 2015 was the year of #hustle. This year, it's the year of Utah. Work ignited her relocation to Utah from NYC a little over a year ago — and what a year 2015 was for Rachel (her startup Guesterly was acquired by Chatbooks). What's your theme for 2016 and how will you share it? Follow Rachel on Instagram @rachelhoffy1 for inspiration.
Learn a (digital) skill. As Skillcrush's website boldly states "Digital Skills Are Job Skills". Make 2016 your digital learning year — and a digital smarts year, too. In case you were wondering: Tara Hunt's Truly Social series is the place to go if your boss or client doesn't "get" social yet.
Read a good book. Novelist, Aidan Donnelley Rowley's Happier Hours fuels my motivation to write and got me reading again (loved Will Schwalbe's The End Of Your Life Book Club and I can't wait for The Ramblers, Aidan's second novel). 2016 is definitely a year to dive into more great novels to add to your bookshelf.
Take on a challenge. Inspired by her new team at Chatbooks, Rachel Hofstetter also made 2016 the year of #52memories, with a new challenge each week (starting with take a photo every hour during a normal day). Team-building with a fun twist, sounds like a good challenge to me.
Boost your own dreams. Dreaming of being featured in Real Simple? Envisioning your products on the Today Show? Want to be THE go-to expert in your field with a cult-like following of customers? Then sign-up for PR School and be one of the first in the 2016 class.
Ignite your side hustle. These 10 peeps are pursuing their freelance project-based career dreams as marketers, community managers and social media gurus. If pursuing the digital nomad life is your career dream, make 2016 your year to take the steps to start making it happen! And check out media entrepreneur Natalie MacNeil's advice in her Levo guide "Turn Your Side Hustle Into a Full-Time Job" if you're already hustling and holding down a full-time job!
Put your ambition front and center. Make this the week to polish up your online profile and start boosting your presence (you've worked for it, so you've earned it, so go do it!). Need inspiration? Take a look at the latest #LevoFrontAndCenter profile.
Try speaking a new language. I'm hopeless at learning second languages. In my next life I'd like to speak more than English. In this life, I'm skipping the verb conjugation when I travel by using the Smigin app. If you can more than master ordering off a menu or locating a bathroom, then jump over to Amazon to pick up Smigin's intensive language learning products and immerse yourself in Smigin's conversation-based course for Spanish or Italian.
Make it — from scratch. Food 52's Genius Recipes was my go-to holiday gift this year. Yes, a physical cookbook requiring the recipient to plan a meal, make a shopping list and go to a grocery story…call me old-fashioned and DIY nuts, but selecting ingredients doesn't require an app or subscription service.
Be A Leader — Start Mentoring. My career has benefited greatly from mentors and from being a mentor. The YWCA of NYC has volunteer opportunities, as do many other great organizations (check out New York Cares which provides a range of opportunities and commitments to fit the schedule of even the busiest investment banker or tech founder).
Pssss! Levo has a amazing videos with mentors from Anne-Marie Slaughter to Janet Mock and Maria Bartiromo, if you're looking for mentoring advice for yourself!
Create the next generation of role models. TechGirlz empowers middle school girls to become tomorrow's technology leaders​​. Black Girls Code empowers girls of color ages 7 to 17 to become innovators in STEM fields. Techmums offers free hands-on workshops and online support to mums in order to give them the confidence, skills and inspiration they need to take part in the digital revolution — empowering them to be digital role models in their families and communities.
Be an angel and get active. Next 37 Angels bootcamp is April 15/16 in NYC. Pipeline Angels is offering bootcamps on a national basis, so whether you're in Austin or Charlotte, Chicago or Portland (or any of 21 cities in which they are operating), there's no excuse in 2016 to keep your investment portfolio on the sidelines.
Tackle challenges creatively. There are 2,893 talks on Creative Mornings…that's a whole lot of creative problem-solving and perspective to take in. Pray for bad weather or catching a cold so you can watch them all before Spring.