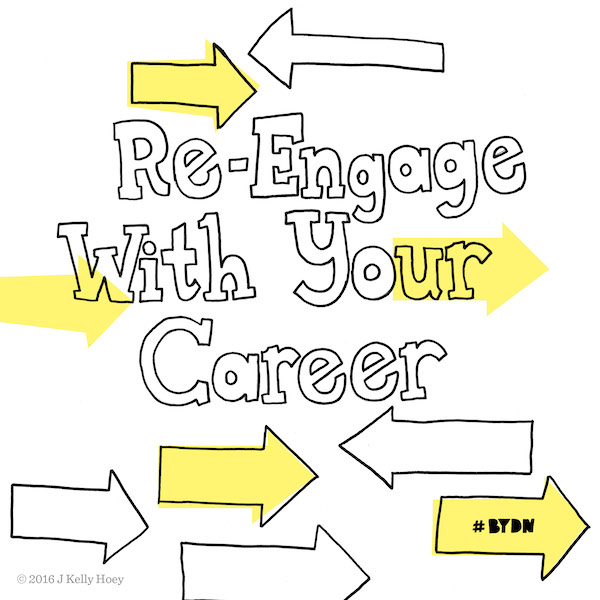 I hired an intern this summer.
It may be one of the smartest things I've ever done.
Really.
It has not simply been about mentoring or getting the job done. Rather, I'm looking at my content with new eyes. I've gained new enthusiasm for the work I do – essential when the drive to succeed is relentless (and the world we live in is 24/7). I listen more intently. I pause and reflect. I've taken more control by giving it away.

And a big side benefit: my intern and I laugh. We mused one day that having an intern was no different than caring for a plant. Give the intern light and nourishment – then leave them alone to do their thing. Given the right conditions, the intern (just like a plant) will thrive.

My intern is in the midst of executing 5 weeks of Build Your Dream Network content that she has envisioned, scripted, crafted, recorded, edited and scheduled. We're now in week two. Like August sunshine, I get to bask in the glow of her hard work and creativity – and to tell you all about it.

Check out the book giveaway on the blog or directly on Instagram. By book giveaway I'm referring to books, not just Build Your Dream Network.

Read her post on the college application process. Hard lesson on how checking all the right boxes isn't the right answer.

Find a different (non-defensive) way to respond to the "what do you plan to do" question (this is especially for college students who may feel pummeled by that question since graduating or entering college).
Check out the first video in this content series on my Youtube channel! The video is all about taking a perfect (or close to perfect) headshot. Why a how-to about headshots? Read here to find out why!

Did I mention the book giveaway? Seriously, if a mega music producer has recommended Build Your Dream Network plus five other books to fuel your brain that you must read, you want to know who that mega producer is.