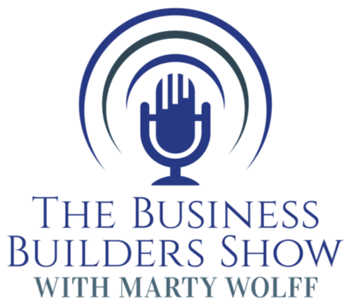 Increase your productivity and well-being without tracking 10,000 steps – there's an idea I was excited to explore as guest host of the Business Builders Show podcast.
Yes, idea junkie and entrepreneur, Joyce Shulman is back as my guest on the Business Builders Show to talk about her latest endeavor, 99 Walks. 99 Walks is a mission-driven venture, aimed at combating loneliness and improving fitness through the simple act of encouraging moms to walk together. In this episode of the Business Builders Show Joyce shares research and valuable insights on how walking can improve not only your health but also your professional performance.
So what do Aristotle, Steve Jobs, Beethoven and Darwin (along with Mark Zuckerberg and Einstein) have in common?
Every one of these visionary, highly creative and productive leaders made walking a material part of their personal and professional routine. Download the podcast, put on your shoes and get strolling while listening to our conversation on the business power of walking.