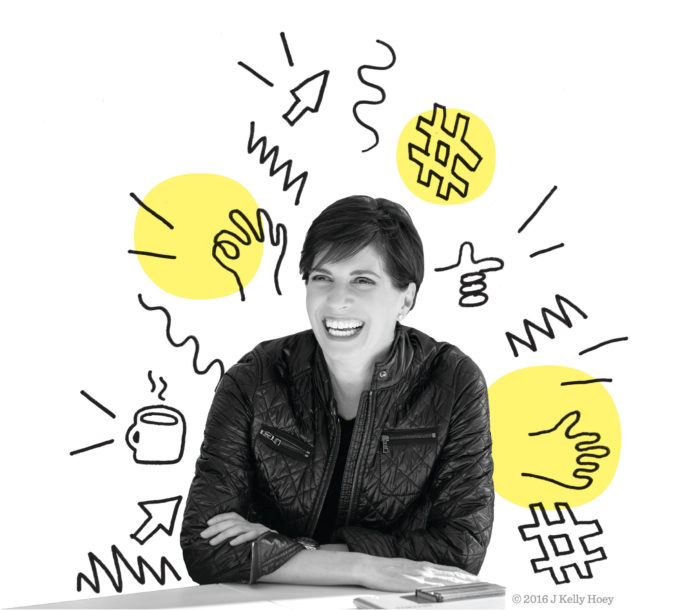 Technology is disrupting and creating opportunities on every corner of the city, however, a more concerted focus on guiding, buying-from and referring business to women entrepreneurs could cause New York City's economy to explode — at least so-says a new report, perfectly timed with Women's History Month, "Breaking Through: Harnessing The Economic Potential Of Women Entrepreneurs".
As the report announces in proudly and optimistically in bright blue font:
New York City is producing some of the fastest growing women-owned businesses in the U.S. and some of the most innovative.
To back up that pronouncement — and to encourage both more entrepreneurial activity by women, and more importantly, to increase sales and support for the women already doing it, some facts pulled from the report:
Of the 399 New York City companies that made the 2015 Inc. 5000 list of the 5000 fastest growing private companies in the nation, 74 (or nearly 19 percent) had female founders or CEOs. That's more than the national rate of 14 percent.
Innovators, Daniela Perdomo (GoTenna), Limor Fried (Ada Fruit) and Ayah Bdeir, (littleBits) are just three of the inspiring women in tech entrepreneurship who call NYC home.
Nationally, New York has more women- owned businesses by far: 413,899, and more than double the next nearest competitor, Los Angeles (192,358).
Women are disrupting industries they have traditionally excelled in — which is a really good outcome! According to a CUF analysis, start- ups with a female founder account for nine of the ten companies in the CFDA (Council of Fashion Designers of America) Incubator, 106 of the 130 companies (82 percent) that have participated in the city's Design Entrepreneurs NYC Accelerator, and 103 of the 135 companies that have worked out of the Entrepreneur Space, a Long Island City-based kitchen incubator.
Investing in women produces great returns: a CUF analysis shows that in 2015, six of the eight companies that received funding from New York Angels, one of the nation's leading angel investment groups, had a woman founder.
In the third quarter of 2015, 16.9 percent of New York City companies receiving venture capital had a woman founder, compared to 14.8 percent in Boston and 12.1 percent in San Francisco.
Grameen America loves New York City. Since its start in New York City in 2010, Grameen has made more than 100,000 loans in the Big Apple totaling $258 million, the majority to women starting and operating businesses not in the trendy tech sector, but in the kind of everyday industries that give life and stability to communities — beauty shops, clothing stores and food and beverage establishments. And in case you were wondering, Micro-lender Grameen America lends only to women entrepreneurs for the simple reason that women use their profits to make better lives for their families, breaking the cycle of poverty.
Women are starting to make a dent in longtime male strongholds such as construction. In New York City, women may own only 15 percent of construction and construction-related businesses, but their numbers grew nearly 34 percent between 2007 and 2012.
Tower Legal Solutions founded by Leslie Firtell after she was laid-off in 2006 and funded with savings, was ranked in 2014 as the 22nd fastest growing private company in New York City by Crain's New York Business, and in 2015, ranked 20th in the Women President's Organization list of the 50 fastest growing women founded companies in the country.
"Breaking Through" is a publication of the Center for an Urban Future made possible through the generosity and vision of Capital One's Future Edge initiative. Capital One's Future Edge initiative is a $150 million, five-year effort to help more American workers and entrepreneurs succeed in the 21st century economy. Through Future Edge, Capital One works with hundreds of leading community and nonproit organizations in NYC and beyond, including micro-finance and micro-lending organizations empowering women entrepreneurs such as Grameen America, Accion, and the Business Outreach Center Network. Thanks to Capital One for sponsoring the study.
Learn more at www.capitalone.com/investingforgood or join the conversation on Twitter at @YourFutureEdge.
#YourFutureEdge #StartedByHer #entrepreneurship #innovation #women #womenownedbusiness #ad