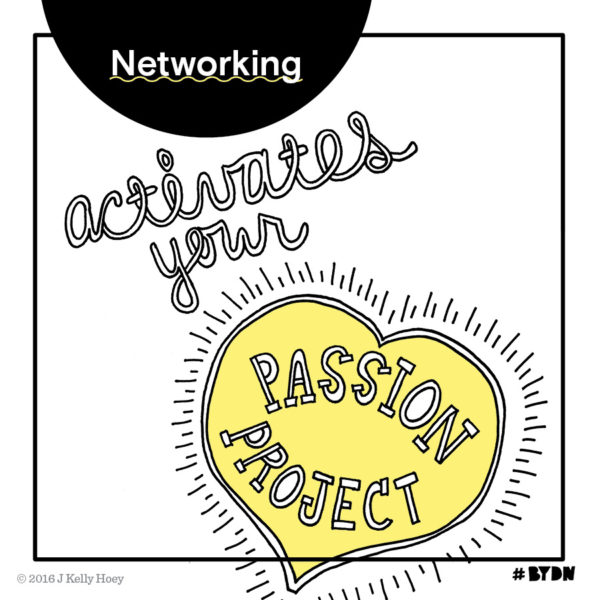 The Develop[HER] Show with Lauren Hasson is a career development podcast for tech women by tech women.
J. Kelly Hoey, my go-to Networking Expert, has had a highly successful career that started in law, included tech, and is now in publishing. Her new book, Build your Dream Network, has a unique perspective on networking that aims to help readers create meaningful connections and stand out from the crowd. Kelly wants people to rethink networking. It's not just about cocktail parties, it's about every single interaction you have – from the comment on Facebook to the small talk with a stranger in line for your morning coffee. Networking is more about human interaction than emails and charts. In this episode, Kelly and I reimagine what networking is and break down specific strategies and perspectives that will help anyone understand networking from a holistic approach, even in you're an introvert.
Stop and listen to the people around you
You have to stop and listen to the people around you and what it is that they see in you. Sometimes your network sees more in you than you see in yourself.
Networking is something we do every single day
We do it even when we're sleeping. Why? When you're sleeping people are probably Googling you, or they're looking at your profile, or they're thinking about a memo you sent them.
Interact with the world the way you would want.
The big key to networking is to interact with the world in a way that you would want. Think about the other person and how they receive and engage information.
Networking is a marathon, not a sprint.
Networking is building relationships; you're not a salesperson. For most of us what's going on in our careers is relationship building. And that's a marathon, not a sprint.
"Think about how you're interacting with people on a day-to-day basis and what are your sharing with them. Are you networking the right things, the right ambition, the right drive, your right desire? Think about how you're interacting with everyone from the receptionist to your friends on Facebook."
J. Kelly Hoey