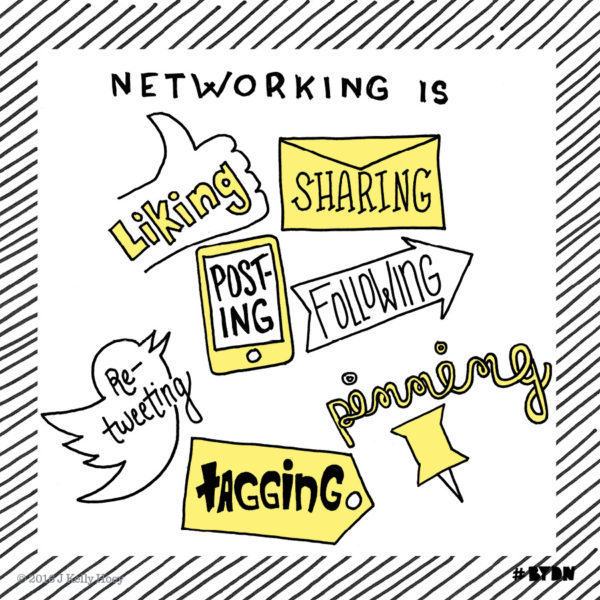 "The most important social media device is the person next to you".
This line was one of the most important takeaways from @sree's opening remarks at #smwknd 2016 @CUNYjschool @tkcuny. @sree was quoting David Carr (who also was known for saying that "social media is a listening opportunity, not simply a broadcasting one").
If you weren't at #smwknd (or following the presentations on livestream or the conversation on Twitter) here are 15 more takeaways to improve your social media game:
Check your Twitter profile! Do you have a powerful headline, a solid headshot and a valid URL?
Turn off the "saved media" on WhatsApp unless you really intend to save every gif/jpeg your relatives send to you on your phone.
It is not who follows you who matter (according to @sree) its who follows who follows you who matter. On this point, checkout @Twiangulate.
Good networking advice online and off: the only number of followers / connections that matter is — one — says @tamcdonald, that is, the one person you're talking to.
"How did people write resignation letters before Medium?" joked @sree to stress the point that you should be posting information where the crowds already are (after all, the scarcest resource these days is human attention h/t @leshinton). If you're contemplating starting a blog do it on LinkedIn, Medium or even Facebook.
If you don't have a Will at least take care of nominating your Facebook Legacy Contact.
On Facebook, change your relationship with your timeline by selecting up to 30 friends or pages "who to see first" in News Feed Preferences.
Stop the scroll! Admit it, we all madly scroll through our social streams on mobile and by adding a picture or gif, your content becomes a #Thumbstopper (yes, this is why you don't post directly from Instagram to Twitter — visual content stops the scroll, a link to an image does not). Apps to create a #thumbstopper include @typoramapp @canva @PicCollage @Waterlogue (plus find more cool multimedia mobile apps here).
In a Snapchat world, emails still matter (The Met sends 72 million emails every year), so make sure your email marketing is quick, contains valuable content, has a unique voice / tone, is sent at a consistent frequency and where possible, delights or humors. Note to newsletter readers: Have I achieved this yet?
Need an email coach? Check out Crystal Knows and/or subscribe to The Skimm (yes, they get the daily communication very very right).
All of your social posts should contain some of these elements (says @sree):helpful, useful, timely, informative, relevant, practical, actionable, authentic, generous, credible, brief, entertaining, fun and occasionally funny.
If you're addicted to Emoji, personalize it with Bitmoji.
Twitter allows you to determine length/duration of polls and yes, answers can be Emoji (ICYMI: voters are sent a notification when polls close so your original inquiry/tweet gets amplified, again).
Twitter is likely subject to more speculation and rumors than any other social media platform, but here's some truth: Twitter will stop counting photos, videos, polls and gifs against 140 character limit.
Expert Twitter guidance: more than two hashtags looks like spam. Nuff said.
@NewYorker cartoonist @lizadonnelly captured the day's insights in images — in case you need more than these 15 takeaways!
And last but not least, a little just for laughs on social media, check out #PixWithoutContext @NYTminuscontext @NoContextLouis
This post originally appeared in my weekly newsletter. To get insights in your inbox, sign up here.