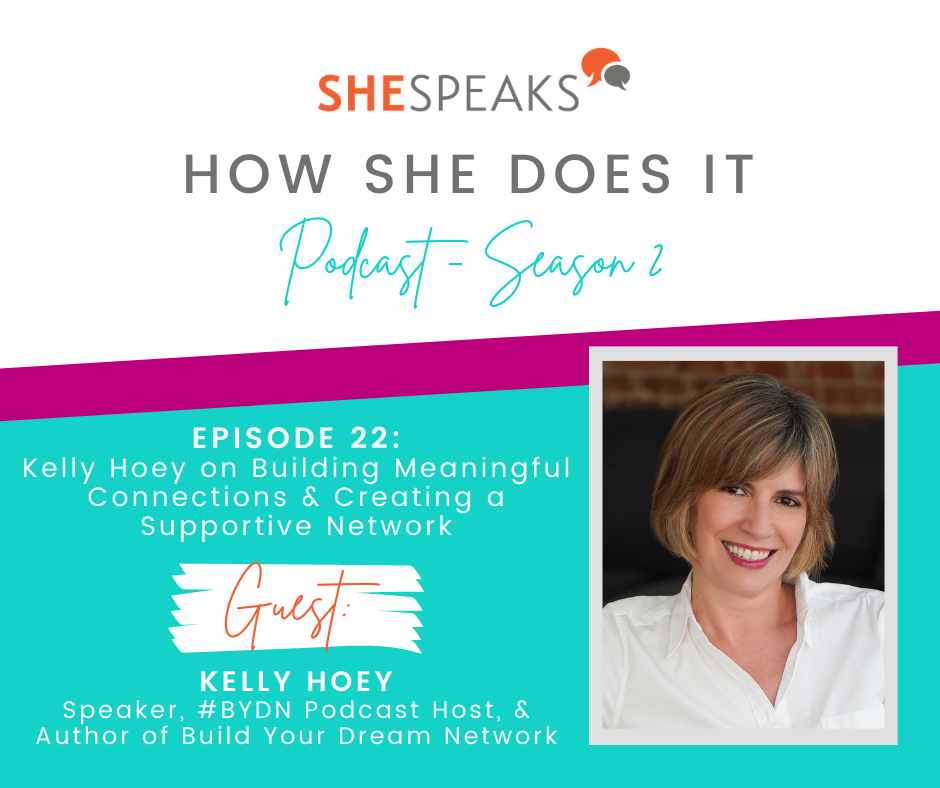 Kelly Hoey, speaker, author of Build Your Dream Network, and podcast host, joined Aliza Freud on the SheSpeaks: How She Does It podcast to talk about building a supportive social network.
In the episode "Strategies For Building Meaningful Connections & Creating A Supportive Network" Kelly addresses the frustrations and challenges of social networking. You'll learn what you are doing right and what you might be doing wrong. She offers some executable tips on how to build a network that will 'have your back' and the steps it takes to get there. In these times, having an online, social network can be important, so the skills in this episode apply to any career or industry.
Find Kelly's conversation with Aliza here.
Seeking more of Kelly's how-to networking advice? Check out these #BYDN career blog posts:
And these #BYDN podcast episodes: