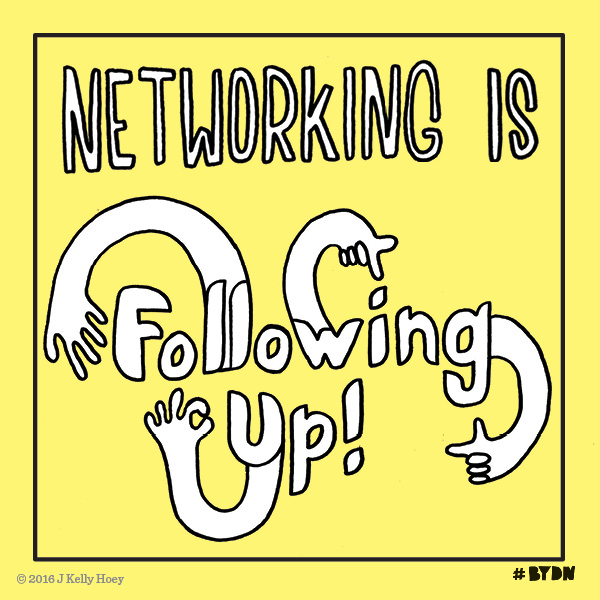 Ah, in the fifth of my weekly #BYDN #mynetworktoyou mentors stories (and the connected book giveaway), I asked:
I want to know when a mentor has gone above and beyond in helping you out. What's the extraordinary offer of assistance that caused you to say "are you kidding me!"? When has someone shown more believe in your ability than you ever imagined yourself?
The question was sparked because of the incredible kindness and generosity of my Twitter friend and mentor, author Tom Peters.
To my delight, amongst all the responses, I found a note from Faizun Kamal — a connection originally made when I was co-founder of a startup accelerator. Like me, I have since discovered, her career has taken some interesting turns since 2012.
Here is what Faizun shared with me:
Regarding the question you asked…. after I got laid off in 2015, I was exploring options. After reading an article about the legendary entrepreneur and VC, Heidi Roizen, I reached out to her asking for 10 minutes of her time. Beyond my wildest dreams, she responded immediately and we set up a time to chat. In that call, she gave me a nugget that helped me ultimately figure out my next steps to a career that I absolutely love and I believe is my calling!
After giving Heidi an overview of my career and telling her I was unsure about next steps, she said (and I paraphrase):
"what do you love to do? Is there something that comes naturally to you? Is there something the thought of which makes your eyes light up and your heart sing? When you figure out what that "thing" is, go do it!"
I took Heidi's advice to heart… I reflected on it. I meditated on it (seriously). And then in that year-long introspective journey that I took, I found the world of franchise consulting and I have never looked back!
A response like this SCREAMS for tell me more. Reaching out, I peppers Faizun with questions and she shared these insights:
Me: What advice to you have for someone who is reaching out to a busy, high profile person seeking their advice?
Faizun: First, be respectful of their time. When I first reached out to Heidi, I was very specific and said I would take no more than 10 mins of her time. We were having an engaging call, however, 16 minutes into it, I reminded her that our 10 mins were up a while ago… she thanked me for reminding her, asked me to stay in touch, and that's exactly what I did!
Like your story with Tom Peters, trust with a stranger takes time but there are ways to "accelerate" the trust-building. One small but very effective way is to show your respect for their time.
Second, be as specific as you can be in asking for advice. When we got on the call, I said to Heidi: "if it's ok with you, I'd like to give you a high level overview of me and where I am at. I think that will give you some idea of where you think I might go next!" After a 3 min overview, she started asking me questions and then finally gave me the "nugget" that she did!
Third, however small you think you may be, you can always offer some value to the other person (even if they are only the most well known and respected vc in the Valley!). Before our call ended, I told her if there was ever anything I could help her with, I would be honored.
I also asked her if it would be ok for me to give her periodic updates on my progress. People love to know that they have been helpful!
I've stayed in touch with her since… and regard her as a mentor and one advisor in my personal board of advisors!
Me: Any tips for others on inner reflection to discover their true calling?
Faizun: In April 2015, after 7 years in the corporate world, I was laid off. At the time, my life was out of whack. I was the living-breathing stereotype of the "stressed-out corporate executive". My life was moving at a 100 miles an hour. My lifestyle -unhealthy. I had just had my daughter and barely saw her or my husband.
As Coco Chanel said (and as I realized about myself) — "my life didn't please me." While I had done very well financially, I had been deeply unhappy the entire time. I hit the reset button. I started a home garden, read books I had bought years ago and never even opened, started working out regularly.
I asked myself the hard questions: what did I really want? how did I want to spend my days? what impact did I want to create? what legacy did I want to leave? In that deeply introspective journey somewhere, I discovered the world of franchises or should I say that the world of franchising found me?
I found that there exists a way to create a life of peace, purpose and passion.
As a Franchise Consultant, I own my own business. I set my hours and only work with people that I want to work with. I help my clients intentionally redesign their lives through a franchise business that meets their personal, lifestyle and income needs.
Through the work I now do, I am able to integrate all parts of my self. I bring all my skill sets to bear with each client I work with. I very intentionally recreated my life and that is what I help each client do: find a new career (through a franchise) to create a life they love!