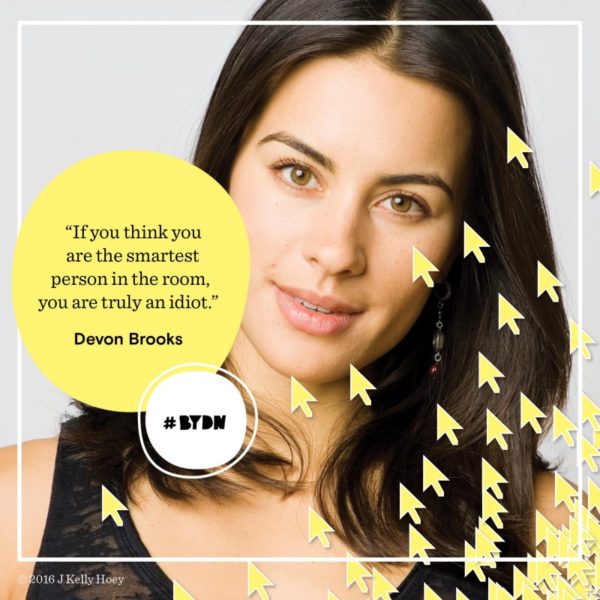 The question I asked in my first #BYDN #mynetworktoyou was:
Tell me who in your network has stepped up to help you. Who showed faith in you and extended a hand. It could be someone who has given you timely, much needed advice or made a key introduction (or some other valuable act) that has had a lasting impact in what you're pursuing (and how you're doing it). Time to acknowledge this person and what they have done!
And I received so many amazing answers (yes! knowing so many people were being mentored, had great mentors they wanted to acknowledge — well it put a big spring in my step). However, as there could only be one selected randomly to receive a copy of Tiffany Dufu's bestselling book DROP THE BALL together with a copy of BUILD YOUR DREAM NETWORK and a "Canceled Plans" t-shirt from Hello Holiday — and here's the story on the power of mentorship — mentors who see something in us, go the extra mile to make things happen given their intense belief in us and in doing so, encourage us to reach higher as well — that was contributed by Michelle Rivas, Graduate Academic Advisor, Pace University (Lubin School of Business) which really stood out for me:
One person who stepped up to help me is Dr. Sue Maxam, AVP of Undergraduate Studies, at Pace University.
Prior to return to Pace, I was employed at Brooklyn Waldorf School as their high school placement and student records manager for 4 years. During my 4th year I knew it was time for a change. I revised my resume with my long-time career coach, who I met through the Five O'Clock Club when I was laid off from a law firm recruiting position. He's a great listener and always has my best interest in mind. At the time, I was considering applying to primary and secondary schools in the Hudson Valley since I've desired to move out of the city. High School Placement is not a role that exists in upstate NY, so I considered administrative roles. My career coach thought this was disappointing and he encouraged me to reconsider going back to Higher Ed. He reminded me how much I love advising students and asked if there were any roles at the college/university level that would be suitable. When I was last employed by Pace University, right after my time in law firm recruiting, I developed an interest in transitioning to academic advising, but a relocation to the west coast led me down a slightly different path (that's another story for another #BYDN random giveaway!). Fast forward to just under 2 years ago I decided to pursue this goal. I started by sending my resume to the HR director at Pace University. I asked if she would take a look at my experience and provide honest feedback as to whether I would have the opportunity to be hired as an academic advisor. Although I have worked in higher ed in the past, college/university hiring managers generally look for a Bachelor's and Masters degree in Psychology, Counseling, or Higher Ed Administration, for academic advisor openings. Some experience in this or a related field is also required.
The HR director suggested I contact Dr. Maxam to discuss and so I did. She responded to my email immediately and was the most welcoming and enthusiastic person I've ever met. She offered to meet with me in person to review my experience and discuss options.
From that point onward she became my cheerleader. She supported me in my search for academic advisor openings at schools throughout NYC and encouraged me to apply to Pace as well. For any position at Pace I was interested in she went the extra mile to put in a good word for me or recommend me. I went on several interviews in various departments. For one reason or another I was not offered the position- either because an internal candidate was chosen, I was too experienced (not in academic advising but other areas of education management) to start in an entry-level position, or the advisor who was planning to resign decided to stay (*shocked* but true). One day Dr. Maxam sent me a recruitment ad for an opening in the Graduate Academic Advisement and Student Development Office. She knew I preferred to work with undergraduate students, but encouraged me to consider it as a way to get my foot in the door. After careful consideration I decided to apply and after 3 interviews I was offered the job! I've been in this role now for over a year. It's great to be back at Pace and I've been learning so much. Pace is all about opportunities and through Dr. Maxam I was recommended to apply for an opening in the First Year Experience Office as a University 101 instructor and academic advisor for first year students. This is considered less than a part-time role, but it allows me to work with undergraduate students simultaneously. While at Pace I've also reconnected with my former professor and faculty advisor in the Communications department and am currently being considered to join as an adjunct professor (*fingers crossed).
Throughout all this Dr. Maxam continues to provide me with mentorship. We meet for lunch when time permits. Moreover, I have really enjoyed learning about her experience and path. She continues to inspire me and for that I am very grateful.
ICYMI
Build Your Dream Network is on the list of books every college or university student should read.
I chatted Marty Wolff on The Business Builders Show answering the question, how did I get Tom Peters to write the foreward to the paperback edition of my book, and how the heck did I have the opportunity to dine with Malala (as mentioned in the introduction) and other stories of successfully building a "Dream Network". My interview with Marty is 20 or so minutes of insights and yes, more than a few laughs.
I'm contributing to Forbes AND Go Banking Rates….just in case you didn't get enough of me here….