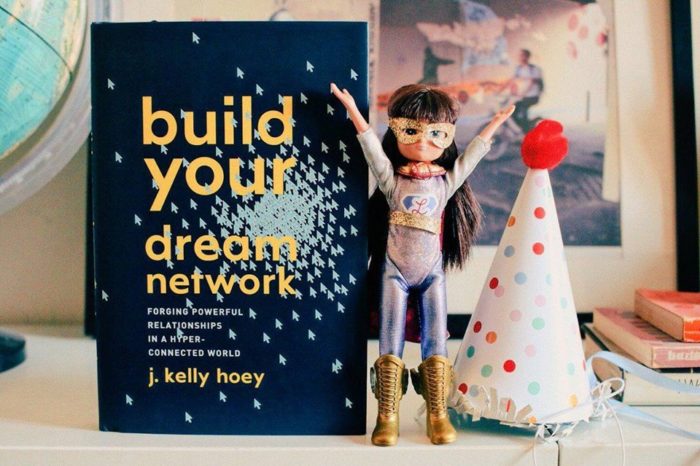 It's paperback publication day!
Almost a year to the day from the publication of the hardcover edition of Build Your Dream Network.
Big thanks to my team over at Penguin Random House and my publicist, Brianne at Orange PRM for supporting me on this authorship journey.
So what's new with the paperback…all the good stuff you missed (case studies, roadmaps, action lists) plus an extraordinary foreward by best selling author Tom Peters.
Despite the title of her book, Kelly Hoey has, in fact, not written a book about networking. That's far too narrow a description. Rather, she has written a book about revolution: a necessary revolution we each need to make in order to get the things that matter to us done. — Tom Peters
If you haven't picked up your copy of Build Your Dream Network yet…find links to various retailers from 800 CEO Reads to Amazon and Walmart here.