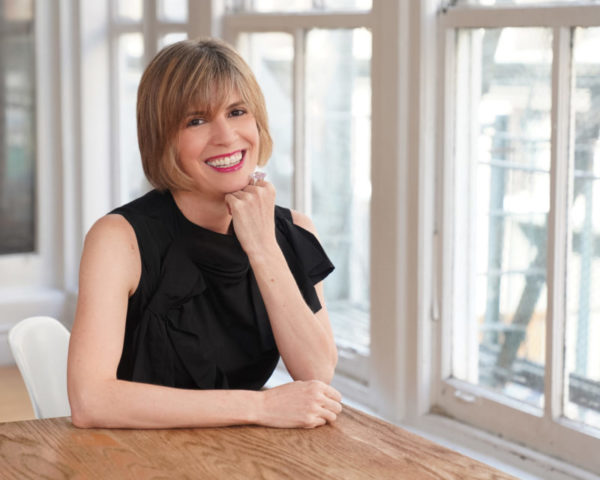 I found my first apartment in New York City on Craig's List.
I'd been living in the Big Apple since 1998. My initial move from Toronto fifteen years earlier had been the princess move: from a compact alcove studio apartment on Bay Street to a spaciously elegant two-bedroom on the Upper Eastside which was owned by my then boyfriend (and future ex-husband). Fast forward to the humid remnants of late August 2013, not unexpectedly but rather suddenly, I found myself single (again) and scanning the listings on Craig's List for studio apartments.
After having so much space, I now sought very little.
Enough kitchen space to make a cup of tea, decent closets (yes, a big ask for any sized apartment in NYC), adequate wall space to hang my art (while I can compromise on counter space, with art there was not such option).
I scanned listings seeking just enough, not more.
Because what I desperately needed was to pull the walls in close around me, to not get lost again.
Neighborhood (with all its connotations of familiarity and conviviality) was not part of the equation in my quest for a place to now call home. I wasn't capable of processing discovery as part of my new life: all I knew was that I had to keep moving forward with what I had at hand (a career in transition, green card in renewal and divorce settlement to be negotiated and finalized).
Anonymity (and proximity to public transportation) were what I desired, not kinship.
I lived on adrenalin.
And looked at one listing — in midtown Manhattan.
The apartment was located in about as midtown as one can get in Manhattan: 57th Street and Avenue of the Americas. It sits on top of the F Train and five minutes from the N, Q, R, B, D and M. Stretch my legs a little further and I'm at the A, C or 1.
Early one bright, sunny August morning, I meet the landlord in the pristine, but dated lobby of the building. The studio apartment faces west, he tells me. We nod to the doormen (professionally courteous but distant), as we walk to the elevators. I glance around to note that the other residents appear (for the most part) to be retirees. The building's hallways are long and dimly silent. I instinctively know the apartment is perfect for my needs and I must live there before I've even crossed the threshold.
I quickly glance around — (ample closets (check)), miniscule kitchen reminiscent of Mary Tyler Moore or That Girl (check), ample wall space (check)) — to confirm the apartment's perfection. "I'm getting divorced," I quickly explain to the landlord (patting myself on the back for not suddenly bursting into tears when I realize my fragility is close to the surface) as I continue to ramble off a list of reasons why I'd be the ideal person for him to rent to. He needs to consult his wife he tells me, but he assures me with "I think she'll agree that you'd be a perfect tenant for us."
After a few days and several email exchanges, the deal is done save for one more hurdle: board approval.
For those who don't know the peculiarities of New York City real estate, renting an apartment is not a simple "I love it. Here's first and last months rent, I'll take it.". Buildings are more often than not, managed by a small group of residents (elected annually at the shareholder meeting of the building) who also set the rules and monitor the standards. New tenants (like prospective purchasers of units in the building) are required to assemble a board package before a rental agreement is finalized. Think of it as the financial equivalent of a TSA x-ray screening at the airport, with the extra secondary pat down: you have no choice but to do it, and yes, you feel extremely exposed in the process. Already financially anxious, I gather together all the necessary bank statements, investment records, reference letters, etc., all the while trying to maintain a posture of confidence.
Collating these documents, I questioned my future prospects as well as fifteen years of spending priorities and financial acumen. I felt like an abject failure.
I submitted the new tenant package to the board and began the wait for their thumbs up or down. Discontinuing my apartment search without telling anyone, I chose instead to listen to a quiet voice in my head that kept gently whispering, "this is where you'll start anew".
I continued to live on adrenalin.
My Fitbit congratulated me daily for my progress in reaching new fitness milestones. Over 30,000 steps in one day! A record! The poor device had no idea that I was in limbo between one life and the next, really not making any progress at all.
Then the email arrived — scheduling my interview with the building's board.
Even with all the financial stripping down, a prospective tenant can't be approved just on the paper; it is a requirement to actually meet the people who hold your rental fate in their hands. It's just "a formality" I'm told…yes, but it is another hurdle standing between me and moving on with my future, nonetheless. I meet with the board in a dingy basement conference room. They read me the buildings rules. No listing on Airbnb. No loud parties. I nod politely. The board asks me if I have any questions, then welcomes me to the building.
I am approved.
The studio on 6th Avenue has now been "home" for over four years. It has accommodated all of my old life — the books, clothes, art and objects I stuffed into boxes without any thought as I scrambled to move on from my former residence. It watched as I've subsequently decluttered the ample closets with "why on earth did I take that" Virgo enthusiasm (hello Housing Works, I have another donation!). Finally it has stood-by as I've transitioned to my now life. Though small, I've rearranged the furniture, finally orientating my desk to feng shui perfection (it's in the fortunate blessings, wealth & prosperity corner). Enclosed in these walls, I have solitude without being isolated. I regain perspective, shore up my confidence and move forward, only recently clueing in that I've been here before.
2013 was not my first trip to the reinvention rodeo.
Married previously to my law-school sweetheart, I'd packed and moved across the country in 1991. In 1995 we split. I moved out and into a studio apartment within a short walking distance to my office. I reverted to my maiden name. I changed jobs, fell in love, relocated again and moved on with my life. Perhaps this is why I ignored the advice of friends to 'keep looking' for apartments, instead choosing to listen to that quiet internal voice I'd forgotten existed.
I continue to find my stride at 57th and Sixth.
Artwork was moved off one wall temporarily transforming the space into a makeshift whiteboard, allowing me to brainstorm the contents of my first book, Build Your Dream Network. An Epson printer moved perfectly into the prosperity corner — likely upsetting the feng shui harmony. I write primarily at home, eat at my desk (a routine that started in my lawyer days) off bone china (the only dishes I have) and am grateful I enjoy leftovers (no, I have not yet mastered cooking for one). I continue to take long walks, not aimlessly but now with purpose as I meditate a new chapter. I cut my hair short. Celebrate being over 50 and the possibilities it now presents. I invite friends to drop-by my apartment, no longer embarrassed by my "current circumstances". This is my life. Though in appearances diminished, I realize I am more secure in this place — first of transition, now of reinvention. Navigating uncertainty once again, I discover I am happier.
This is where I should be at this place in my life.
I've turned another reinvention corner.