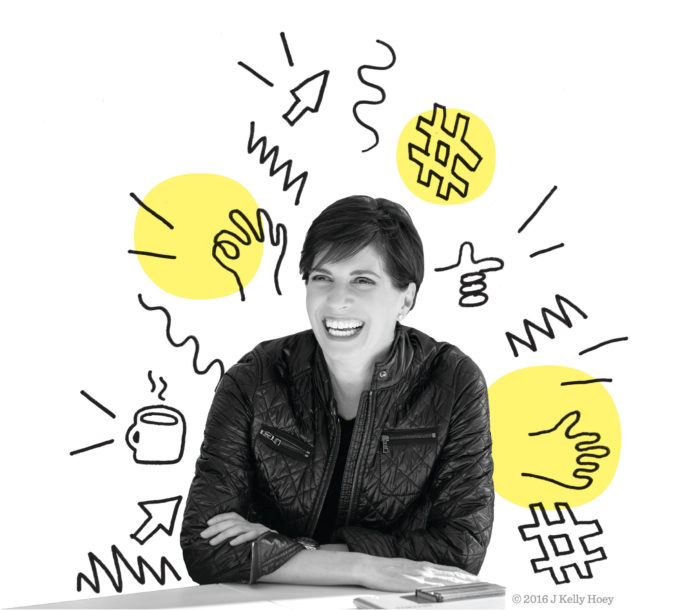 In the startup, tech and entrepreneurship world, we're used to negative headlines ("Study finds women still lag in startup funding" or "From Ada to Brill: Why have we always dissed women in tech?" or "Where are the Women Entrepreneurs in Hi-tech Start-ups?") reinforced by reliable studies ("Diana Report: Women Entrepreneurs 2014: Bridging the Gender Gap in Venture Capital" and "Breaking Through: Harnessing The Economic Potential Of Women Entrepreneurs"). Doom and gloom generates tweets and debate — almost as much as the weather — and broad global recommendations ("recruit more women", "mentor", "increase media awareness") don't necessarily translate into game-changing action.
And what I see behind those headlines and studies is the opportunity for dollar-shifting, transformative action.
Let's look at the numbers…
According to the last census, 35.7% of all entrepreneurs are women (and 10.4% of Americans are entrepreneurs).
Oregon has the highest rate of self-employed women at 45.4% followed by New Mexico at 43.3% and Rhode Island at 40.5%.
The 2% — only 2% of women business owners have 10 or more employees. 90% of women business owners don't have any employees — and if they all hired just one employee, unemployment numbers nationally would shift dramatically downward (see Breaking Through report).
And, as laid out in the Diana Report — Women Entrepreneurs 2014: Bridging the Gender Gap in Venture Capital:
During a three-year period, 985 of the 6,793 venture capital–funded companies (15% of all funded businesses) had a woman on the executive team. This number rose annually from 9% in 2011 to 18% in 2013.
However, only 2.7% of the companies, had a woman CEO. And companies with a woman CEO only received 3% of the total venture capital dollars.
While VC's invested $48 billion in 2014 chasing 1000x unicorn dreams…..here's where the real money is:
Women age 50+ control net worth of $19 Trillion, and own 3/4ths of the nation's financial wealth.
45% of U.S. millionaires are women — heiresses to the Wal-Mart fortune have a combined worth of $81.4 billion.
48% of estates worth more than $5 million are controlled by women.
There are 8.5 million accredited investors in the U.S., but only 3% are actively investing in startups and small businesses (and only 22% of all angels are women).
Women will receive 70% of inherited wealth over the next 2 generations.
Women control 85% of all consumer purchases from autos to health care. In case you were wondering where we're spending our money…women are the decision makers when it comes to:
91% of New Homes
66% PCs / Electronics
92% Vacations
80% Healthcare
65% New Cars
89% Bank Accounts
93% Food
93 % OTC Pharmaceuticals
58% of Total Online Spending
If you're spending in any of those categories, are you exerting extra power with your purse by sending your business to a woman and/or buying from a women-founded business? What about investments? WHO is in your investment portfolio?
And BTW, in case you wondered why the NFL has taken a hard stance on gender issues, here's a fact I'd pay attention to….43.2% of NFL fans and women purchase 46% of official NFL merchandise. Thank you Title IX and the power of the purse.
Women make it, earn it, invest it and spend it. But what are we doing with our incredible financial power? Bottom line: start strategically exerting your purchasing and investment power. A little shift in spend could go a long way in getting the products want to see to market and changing the financial power dynamic.