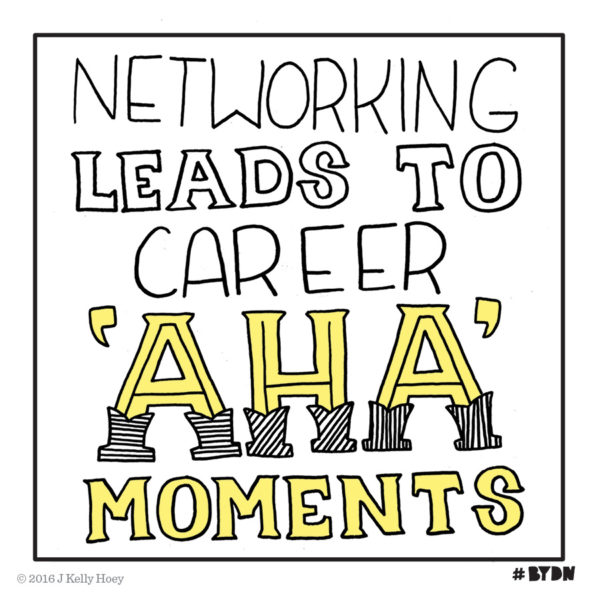 Looking at my Fall calendar, it is reminiscent of "back to school": almost fully planned out, chock-a-block full of commitments with Labor Day (let alone the summer) barely behind me. I'm not complaining, just noting the parallels to an earlier (simpler?) time. There is a lot to be grateful for in the whirlwind activity — — new experiences, connecting with dispersed friends. I'm particularly excited to be heading my first Grace Hopper Celebration. My great pal Dr. Sue Black, OBE is being recognized at GHC for making a positive impact on women, technology, and society. I followed Sue on stage in Dublin at Inspirefest in July (which now seems so long ago as tickets for Inspirefest 2018 are already on sale) and I'm excited to reconnect with her in Orlando. Perhaps we'll steal a moment to record the first installment of the Sparkly Pink Podcast — an idea we (hilariously in our minds) came up with in Dublin along with film director Elena Rossini and thinker, doer, behavioural nerd, Monica Parker.
Not going to GHC? I'm also heading to Denver and Raleigh to keynote at theWomen In Tech Summit. All profits generated from each Women in Tech Summit event support the non-profit TechGirlz.org and its mission to inspire middle school girls to explore the possibilities of technology to empower their future careers (more reason to register to attend).
Looking back to late April (as I look further ahead into September and October) when I jumped at the chance to head to San Francisco to attend Women Who Code to interview Jennifer Manry, Managing Vice President — End User Computing & Identity and Access Management, Capital One. Yes, Jen has a mouthful of a title — as one should after a seriously accomplished career in tech. In her current role she gets to introduce the latest technology into a complex, regulated, corporate — and nimble — work environment. Career inspiration for Jen was NASA (aided by a supportive mom). As Jen shared with me in SF:
I can vividly remember sitting on orange shag carpet in my living room at age 9, completely surrounded by NASA articles. I was obsessed. My mom asked me what I was doing, and I told her very matter-of-factly that I was going to be an electrical engineer when I grew up (for her meant that I was going to drive electric trains!). It didn't matter that my mom didn't fully understand what the job was — she immediately told me that if that's what I wanted to do, then I would be able to do it and that I would be the best one ever. And her belief in me made me believe in myself.
Jen majored in mechanical engineering at Georgia Tech, graduating and going on to work at GM then at GE before making the to Capital One seven years ago. She's worked in a variety of tech roles, hustling to learn the business and cultivating a network of mentors, sponsors and advisors along the way. Jen credits her network for opening her eyes to her future career possibilities:
As you talk about in Build Your Dream Network, my network knew my next move before I did. When the enterprise tech role was created, several of my mentors and sponsors urged me to pursue it. I didn't know if I was ready for it, but they knew I was, and I'm so grateful that they did.
Having worked for some major companies in a variety of roles (and I suspect, with countless job opportunities being tossed at her daily), it seemed natural to seek Jen's guidance on assessing new roles or jobs:
When you're looking for a new role, research the company culture and find the right job within the company that has the culture you want. It's much harder to create an inclusive, innovative, and empowering culture than it is to create a tech job. I feel like I hit the jackpot where I am now because I share the company's values, believe in what we're doing, and love my role and the teams I get to work with. What could be better than that?
I couldn't agree more. Job titles and descriptions can be transformed with a stroke of a pen (or keyboard), now as for company culture….
If finding a new role (or company) is on your to-do list this Fall, here are some ideas on how to do this (before you scan job listings or call a recruiter):
Sit down and reflect on your current role. What's working for you? It's easy to list all the things you hate (or what annoys you) about your job, but your next career move may come from the 1 or 2 things you really enjoy. For me, mentoring junior associates and guiding them in their career choices was the spark to pursue a talent management role.
Visualize your next place of work. What does it look and feel like? What's your commute? Do you want to work in an office at an assigned desk with the same team or in a more fluid, collaborative environment? The only right answer is the one that is right for you. Spend some time reflecting on where it feels right to do your best work.
Gain some inspiration for others. Talk to people who are striving and thriving in their chosen profession. What gets them excited to get up and contribute day in and day out? What does it take to succeed in a role or professional like them? Dig deeper than their Instagram feed or summary on LinkedIn to motivate your next career move.
I'm proud to partner with inclusive companies, such as Capital One. Check out their recent work environment study and connect with them (and me) at GHC.