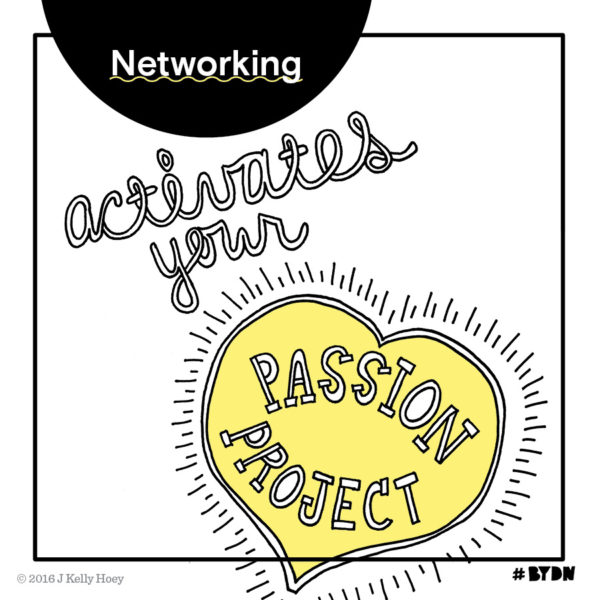 This is the eighth in a series of mentorship stories I'm sharing this year. Mentors in my network who have helped me. And not only am I sharing takeaways that hopefully will be useful in your endeavors, as these mentors are also authors, I'm randomly giving away copies of their book (so read on!). IF you've missed the mentor stories I've previously shared (shame on you!), check out how authors and writers Tiffany Dufu, Tom Peters, Gretchen Rubin, Jonathan Fields and more have helped me by scrolling through past posts on buildyourdreamnetwork.com.
From My Build Your Dream Network: Dr. Sue Black OBE
A Brit and a Canadian wander into a hotel lobby…not a joke, rather the how and where Dr. Sue Black and I met IRL. We were both in San Francisco as part of British Airways' UnGrounded contingent: 100 thought-leaders selected to hack the challenge of the global misalignment of tech talent on a flight from SF to London.
Where do I start with how amazing Sue is? How long do you have? She motivates and encourages me to constantly reach higher. Her phenomenal "can do" "why not" positivity kicks any pity-party I start to plan for my own ideas to the curb. Yes, I can go on and on and on about Sue, so let me give you some highlights on my ridiculously wonderful and accomplished friend:
She's a computer scientist.
She was instrumental in saving Bletchley Park, the site of World War II codebreaking.
She's a social entrepreneur and founder of #techmums.
She was appointed Officer of the Order of the British Empire (OBE) in the 2016 New Year Honours for services to technology.
She was awarded the 2017 Social Impact Abie Award from the AnitaB.org.
Catch your breath, it's time FOR THE GIVEAWAY!
Ready to participate in the next #mynetworktoyou #BYDN giveaway?
I will personally be sending to one randomly selected winner a copy of Sue's book SAVING BLETCHLEY PARK together with a copy of BUILD YOUR DREAM NETWORK.
How can you get your hands on this #mynetworktoyou #BYDN giveaway?
Some of the best things in life happen because of a tweet. Sue and #socialmedia saved Bletchley Park. @whurley tweeted out a message, connecting me with lifelong friends like Sue @Dr_Black @6Gems @laurenrhasson and @cassidoo. Tell me your best connecting on social media story. Did you stumble across an old BFF or meet a new one because of Twitter or Instagram, SnapChat or did you get inspired, or become an activist, changed the world or transformed part of your world as a result of a social media connection.
Respond to this newsletter with your answer (or hit me up on Twitter @jkhoey or Instagram @jkellyhoey if you prefer). If you share your answer on social media, be sure to tag the person who helped you and use the hashtags #BYDN #mynetworktoyou.
Can't wait for your responses.
Cheers,
K.
p.s. Next up from my #BYDN mentor network…adventurer, and total badass, Alison Levine.
p.s. In other BUILD YOUR DREAM NETWORK news:
What is upcoming on the #BYDN calendar:
What else I've got for you:
Open invitation to answer those network building questions not answered in BYDN — contact me!