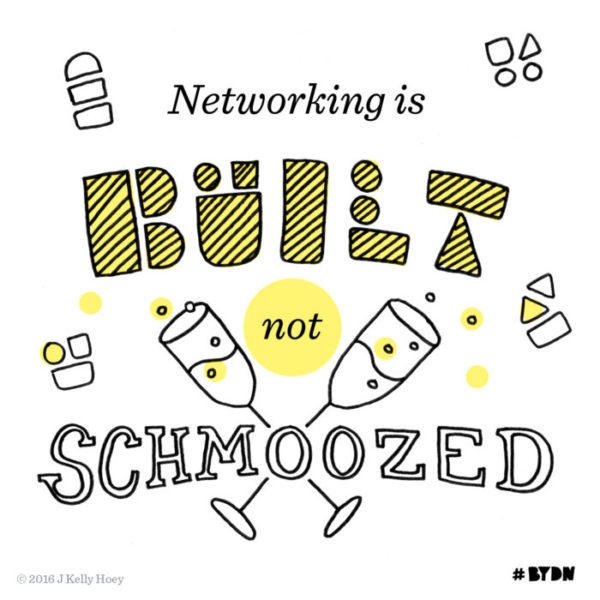 This is the seventh in a series of mentorship stories I'm sharing this year. Mentors in my network who have helped me. And not only am I sharing takeaways that hopefully will be useful in your endeavors, as these mentors are also authors, I'm randomly giving away copies of their book (so read on!).
From My Build Your Dream Network: New York Times Bestselling Author, Gretchen Rubin.
I met Gretchen at Happier Hours (the modern literary salon and gathering of lovers of books created by novelist Aidan Donnelly Rowley), so it is not surprising that a pivotal mentoring moment with Gretchen occurred at another Happier Hour event in late 2016.
Gretchen and I were standing next to each other in the foyer of Aidan's home. After congratulating me on the impending publication of my book, Gretchen asked if I'd like some book marketing advice. HELL YES is what my brain screamed (I politely and enthusiastically responded "yes" out loud). IF there is any author who I feel "gets" how to market a book, it is Gretchen. I have studied (and marveled) at how she's done it since she wrote The Happiness Project. Advice from the book marketing guru, bring it on!
Here's what she told me: marketing a book is like cooking spaghetti. See what sticks.
Boom.
Sort of like careers and life and entrepreneurial pursuits. It's also about putting ego aside and plowing through the mind games, hesitations and "I don't know if this will work" fears. It's knowing what has to be done and getting creative. Seeing what works, accepting what doesn't, then trying again.
Indebted on so many levels to Gretchen for this advice.
NOW FOR THE GIVEAWAY!
Ready to participate in what I'm referring to as the #mynetworktoyou #BYDN giveaway?
I will personally be sending to one randomly selected winner a copy of Gretchen's book THE FOUR TENDENCIES together with a copy of BUILD YOUR DREAM NETWORK.
How can you get your hands on this #mynetworktoyou #BYDN giveaway?
What's the refreshing advice a mentor has generously offered up — that you have taken to heart? What's the advice you continually turn back to (and pass on to others)?
Respond to this post with your answer (or better yet hit me up on Twitter @jkhoey or Instagram @jkellyhoey if you prefer). If you share your answer on social media, be sure to use the hashtags #BYDN #mynetworktoyou (and tag your mentor too!).
Can't wait for your responses.
Cheers,
K.

Yes, I frequently share my insights IRL — not just in this newsletter or on Linkedin or Twitter.
I am represented by Penguin Random House Speakers Bureau.
If you're interested in having me speak at your event contact Erin Simpson via email: esimpson@penguinrandomhouse.com