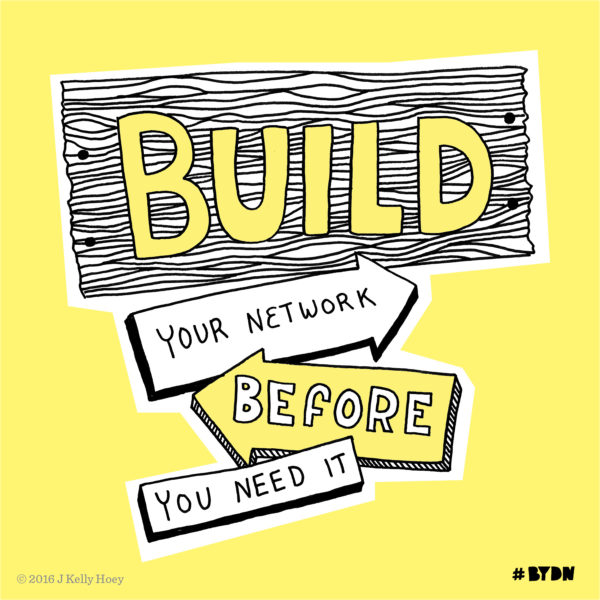 This is the NINETH in a series of mentorship stories I'm sharing this year.
Mentors in my network who have helped me.
And not only am I sharing takeaways that hopefully will be useful in your endeavors, as these mentors are also authors, I'm randomly giving away copies of their book (so read on!).
IF you've missed the mentor stories I've previously shared — WHERE have you been!
And get over to buildyourdreamnetwork.com to check out how authors and writers Tiffany Dufu, Tom Peters, Gretchen Rubin, Jonathan Fields and more have helped me.
From My Build Your Dream Network: Adventurer, Alison Levine.
I never imagined I'd introduce a friend and mentor as an "adventurer". Ok, maybe it is more correct to say Alison is a polar explorer and mountaineer….either way, it is mind-blowing to hear those words come out of your mouth. Alison served as team captain of the first American Women's Everest Expedition, climbed the Seven Summits and skied to the North and South Poles.
She's also New York Times bestselling author.
And she's the executive producer of The Glass Ceiling, a documentary film chronicling the untold story of Pasang Lhamu Sherpa, the first Nepali woman to summit Mt. Everest.
I met Alison in 2010 when she was heading off to climb Everest. It was her second attempt, and she was dedicating the climb to her friend Meg Berte Owen, a beloved member of global business networking group 85 Broads (like Alison). I was president of 85 Broads back then, and the network was emotionally fired up to support Alison every step of the way. I was so fortunate to have what I considered a front row (comfortable, from NYC) seat on Alison's climb — coordinating PR, media and blog posts, strategizing on how to magnify her story through all the channels available to the 35,000+ global members of the network.
Best of all, I got to know Alison — through calls, emails, texts, tweets — until FINALLY oh, five or six years into our friendship we met IRL when a speaking commitment brought her to New York City.
I've watched Alison slug it out as an author on the speaking tour since the release of her New York Times best-selling book, "On the Edge: Leadership Lessons from Everest and Other Extreme Environments". I knew she'd give me the straight goods on what it takes to get out there and sell a book.
If you've chosen to venture into writing, prepare yourself mentally and physically.
Have emergency reserves cause yes, you're going to need to use them as the unexpected WILL happen.
And most importantly, celebrate every milestone of success.
I pass on Alison's celebrate every milestone of success advice frequently. It is so easy to get caught up in the strive to reach the big distant goal that we overlook the magnitude and wonder of what we have already accomplished.
NOW FOR THE GIVEAWAY!
Ready to participate in the next #mynetworktoyou #BYDN giveaway?
I will personally be sending to one randomly selected winner a copy of Alison's book ON THE EDGE together with a copy of BUILD YOUR DREAM NETWORK — plus (yes, like a good infomercial there is a "but wait there is more" this time) a copy of MORE THAN 85 BROADS: WOMEN MAKING CAREER CHOICES, TAKING RISKS AND DEFINING SUCCESS ON THEIR OWN TERMS (as Alison and I met as members of 85 Broads, this seemed like the perfect time to slide in Janet Hanson's book of inspirational stories).
How can you get your hands on this #mynetworktoyou #BYDN giveaway?
Tell me about an inspirational friend in your network. Who inspires you to reach higher? Who provides kick in the butt inspiration (rather than allowing you to wallow in a woe is me the world has let me down pity party)? Bonus entry if the person also sends emails that cause you to snort with laughter (Alison has mastered this skill too).
Respond to this post with your answer (or email me through my website jkellyhoey.co or hit me up on Twitter @jkhoey or Instagram @jkellyhoey if you prefer). If you share your answer on social media, be sure to tag the person who helped you and use the hashtags #BYDN #mynetworktoyou.
As always, I can't wait for your responses.
Cheers,
K.
p.s. Next up from my #BYDN mentor network….the Jane Bond of Innovation, Nilofer Merchant.