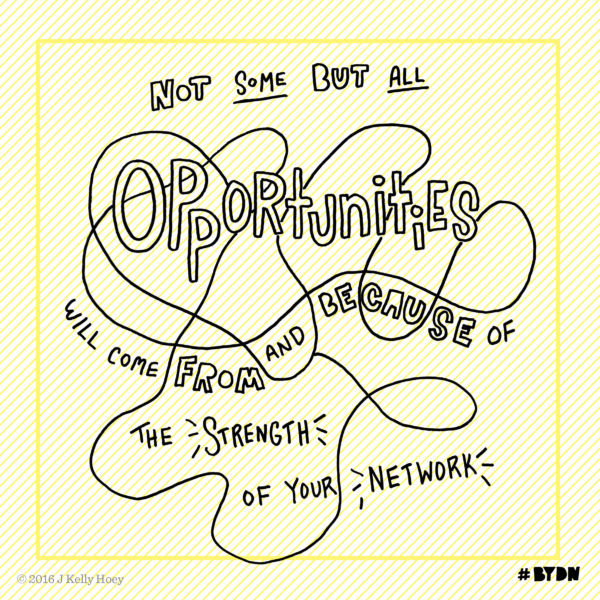 This is the first in a series of mentorship stories I'm sharing this year. Mentors in my network who have helped me. And not only am I sharing takeaways that hopefully will be useful in your endeavors, as these mentors are also authors, I'm randomly giving away copies of their books. Whoopee! Read on!
From My Build Your Dream Network: Tiffany Dufu
Trying to recall where exactly I first met Tiffany. I know she was still heading up the White House Project, and I suspect it was back in 2009–2010 when I was President of global business networking group, 85 Broads (so likely we were introduced at some high powered gathering of executive women).
Fast forward to the summer of 2012.
I had become an angel investor, invested in Levo (the network for millennials in the workplace) and was operating the startup accelerator I co-founded out of Levo's Union Square offices. Between the accelerator's founder breakfasts and Levo events, those offices were a bee-hive of female founder and empowerment activity. And this is where Tiffany and I reconnected (Tiffany went on to join Levo as Chief Leadership Officer in 2013).
Fast forward (again) to 2015.
Once I had a draft of my book proposal ready to share…I made a short-list of people to ask for introductions to literary agents. I gave thought to who were published authors or were working in publishing or media (or had working in those professions in the past)…and yes, Tiffany was one of approximately ten names on my final list. I had seen Tiffany at various points during her own journey from writing to publication date, so a BIG reason to ask her for help was she was a peer in my ambition to get published AND she was a few steps ahead of where I was in the publishing process.
As readers of Build Your Dream Network (and anyone who has heard me speak) knows, I frequently go off on a rant on the importance of peer networks. Our peer networks are our most important relationships, yet these are the networks (when it comes to business or professional pursuits) we tend to overlook or dismiss (instead imagining some muckety-muck or honcho is going to come to our assistance).
YES, my peer network (especially Tiffany) came through when I was seeking literary agent.
Confession: I did include a muckety-muck in my list of ten people I sought help from, knowing if I didn't ask him for help, he'd have given me the "why didn't you tell me, I could have helped!" macho guilt trip later. Yes, I will also confirm that said muckety-muck was of no help whatsoever. No. Help. At. All.
BUT back to Tiffany.
She emailed me right back to say of course she could help AND then she carefully laid-out the information I needed to send to her (as well as exactly how the process worked with the specific literary agent she had in mind for my book proposal). Clear, precise information (and expectations for the process) — yes, everyone needs a Tiffany in their corner. Tiffany is a words and action person. She's a mentor to me not simply in her willingness to help other women succeed, but more so in the ways she executes it. No false "that's great" enthusiasm. A matter of fact directness infused with a big shot of empathy is how I'd describe her.
I'm indebted to Tiffany for putting her reputational capital on the line for me.
What else I'm talking about:
Yes, I frequently share my insights IRL — not just in a weekly newsletter or here or on Linkedin or Twitter. I am represented by Penguin Random House Speakers Bureau. If you're interested in having me speak at your event contact Erin Simpson via email: esimpson@penguinrandomhouse.com