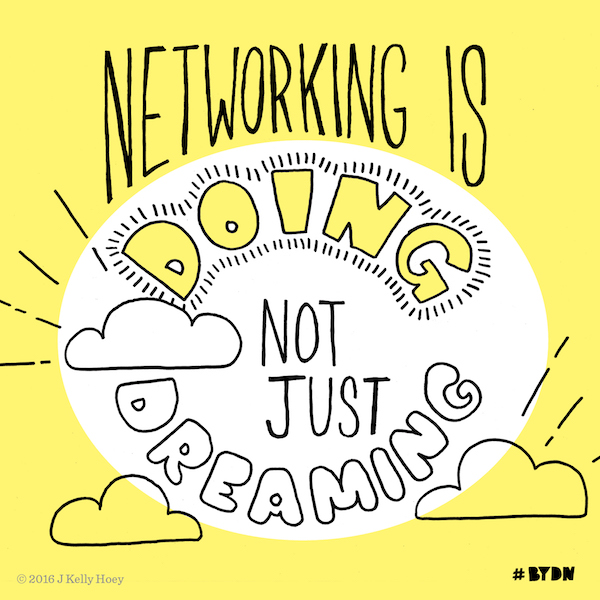 I recently interviewed Sarah Feingold, the first attorney and employee number 17 at Etsy. Her career path from a law job upstate to a growing startup in NYC is not an impossible career path to follow, when it comes to your big career dreams.
Here are my five takeaways from my conversation with Sarah:
Earn skills. Don't wait till you have the job or someone suggests taking a course.
Reach out with ideas. Don't simply spot problems (anyone can do that, so take the extra step of offering up a solution).
Show value add. This is giving away an idea or way to resolve a challenge, without immediate expectation of something in return.
Be specific. Whether asking for mentoring advice or searching for a job, having a clear, precise ask cuts through the networking clutter.
Reframe opportunities and experiences. Taking a job that helps you develop some (but not all) of the skills you'll need in the future when a role in your future dream career opens up, may be the right job to take today.
And the #BYDN takeaway (cause you know there would be one): build your network before you need it. Sarah is a master at this, so yes, another reason to watch the video replay of my interview with her.
More interviews that you should catch when they are happening so you can ask questions and interact directly with my guest(s):
Wednesday April 15 — flipping the typical author interview and I'm interviewing a #BYDN book reader to find out how he's using Build Your Dream Network to build his business.
Friday April 17 — happy hour with Elana Lyn Gross, journalist (Forbes) and author of the just released book "What Next? Your Five-Year Plan for Life after College". Yes, like any celebration there will be giveaways!
Tuesday April 21 — I'm chatting pursuing your passions and the networks needed to get you there with NASCAR driver Julia Landauer.
Wednesday April 22 — adventurer and New York Times best-selling author Alison Levine (yes, THAT Alison Levine who is quoted frequently by me in Build Your Dream Network) is sharing leadership lessons she's learned from operating in extreme environments.
On the Build Your Dream Network podcast this week: ask you network for feedback! This is essential, a simple networking strategy. As I've said before, your network may see more in you than you see in yourself. And what they see in you, could give you the leg-up in applying for a job or pivoting your business or launching a new venture.