Date: 8 Mar 2017
Location: University of Waterloo Stratford Campus 125 Saint Patrick Street Stratford, ON N5A Canada
---
DESCRIPTION
If you think networking is about schmoozing at cocktail parties or sending a flurry of LinkedIn invites to people you don't know, think again. Moderated by Lisa Cashmore from the Canadian Digital Media Network, this interactive session will feature investor and author, Kelly Hoey, as she provides innovative insights into strategies that will help you form genuine relationships and harness the power of your network to accomplish any goal, from advancing in your career or landing a coveted account to successfully attracting new clients.
The strength of Kelly's connections and networks explain how this former attorney pivoted to become a much sought after speaker, seasoned investor and published author. Her carefully crafted journey has led to appearances as a panelist on CNBC's Power Pitch as well as the honor of being named one of the "25 Smartest Women On Twitter" by Fast Company and being listed as "1 of 5 Women Changing the World of VC/Entrepreneurship" by Forbes.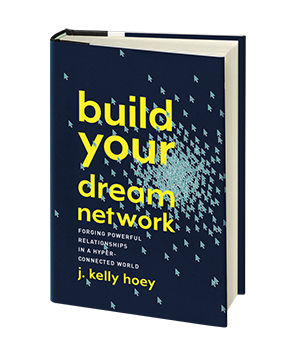 Join us on March 8th at the beautiful University of Waterloo Stratford Campus for this interactive session and receive a FREE SIGNED copy of Kelly's new book, "BUILD YOUR DREAM NETWORK".
For those commuting from Kitchener-Waterloo, busing will be provided and will depart from the University of Waterloo Main Campus, Hagey Hall at 6PM. Busing will then depart Stratford at 9:15PM to return to the University of Waterloo Main Campus.
This event is being sponsored by the University of Waterloo Stratford Campus, Canadian Digital Media Network and Stratford Accelerator Centre.
Details