Date: 12 Jul 2017
Location: Central London (details asap)
---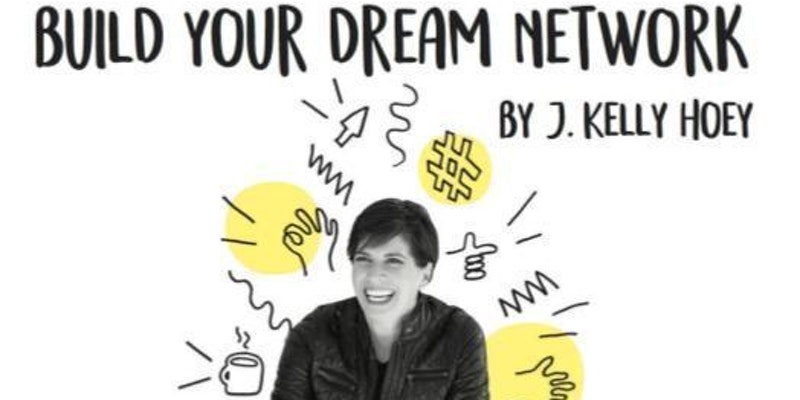 Description
Cut through the networking noise and start building the powerful, real relationships needed to succeed in our digital world. Join us at this event to hear Kelly's invaluable advice and ask your own questions!
If you think of networking as schmoozing at boring cocktail parties or scrolling through LinkedIn for new contacts to add, think again.
BOLD is excited to host an in-depth conversation and audience Q&A with acclaimed networking guru Kelly Hoey. Kelly will provide innovative insights into strategies that will help you form genuine relationships and harness the power of your network to accomplish any goal, from advancing in your career or landing a coveted account to successfully attracting new clients. As well as hearing Kelly's top tips and insights, you will get the opportunity to ask you own questions, ensuring maximum value from this exciting event.
Kelly Hoey is a writer, investor, connector, and networking expert, as well as a much sought after speaker. Kelly has appeared as a panelist on CNBC's Power Pitch and has been named one of the "25 Smartest Women On Twitter" by Fast Company and listed as "1 of 5 Women Changing the World of VC/Entrepreneurship" by Forbes. We are delighted to be hosting Kelly and are really excited to see her in the UK – this is definitely an evening not to be missed!
In Kelly's book 'Build Your Dream Network', she reframes networking for the modern era, where everyone is posting, liking and friending fast and furious but failing to leverage their connections thoughtfully. However the reality is that whether landing a new client, new job, or a coveted board seat, most business and career problems today have networking solutions. Kelly will teach us how to master networking in the modern age, including a few of her signature tricks and best practices, and show how small changes to our daily routine, simple generosity, and goal-focused planning can lead to big opportunities.
"I found your remarks so valuable and useful. I'm a natural introvert and what you said resonated with me". – Lydia (senior tax and accounting professional at Fortune 100)
"I just want to say THANK YOU so much for your sharing your time and wisdom with the WIL Fellows. I took so much out of the conversation personally and know I'm not alone in that. You've made me realize that I really have been thinking and framing networking all wrong—I need to start at the beginning, the WHY. Intentionality is key!" – Carla (Manager / Not-For-Profit)
Kelly is a networking-guru for our times, if there ever was one – and by joining us at this event, you'll be able to take advantage of her advice right away!
Check out Kelly's website for more info – https://jkellyhoey.co/
————————————————————————
** Location info – we're just awaiting final details of Kelly's schedule to confirm the venue for this event, but it will be in a central London location. We will update this page with full venue details as soon as we can. **
Details