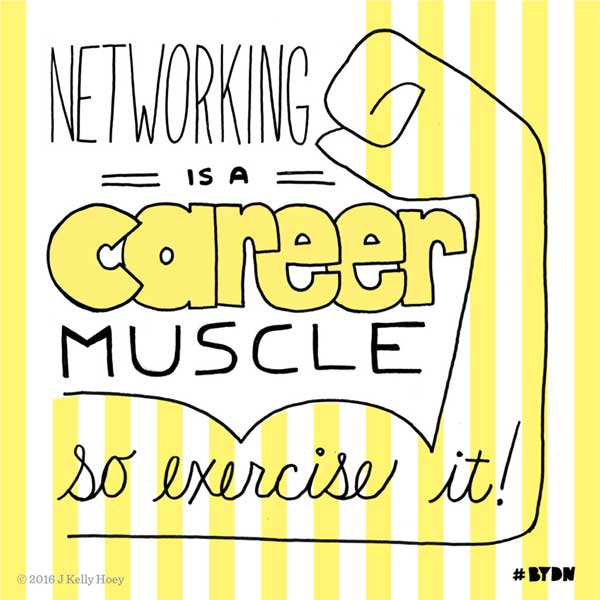 This week on the Build Your Dream Network calendar, live-streaming talks and daily tweets—in short, in real time, just in time insights you may not want to miss.
Monday, April 13 Live-Streaming Video conversation with Sarah Feingold, first attorney and 17th employee at Etsy. Her career hustle to creating the role at Etsy is absolutely epic and her career creativity may spark some novel job searching ideas for you.
Wednesday, April 15 I'm flipping the typical "author" interview and rather than being asked, I'm interviewing a #BYDN book fan on how he applies my book in his business development. Chris Graham is the founder and principal of TellPeople. The diagram at page 60 of Build Your Dream Network is what Chris refers to before embarking on any new project.
Friday, April 17 Join me for virtual book tour happy hour with Elana Lyn Gross. Journalist, Elana Lyn Gross, is the author of "What Next?: Your Five-Year Plan for Life after College". "What Next?" is Elana's first book – and that is a career goal worth celebrating. There may be book giveaways, so you may just want to join us.
And…Elana will be hanging with me all week, over on Twitter for #BYDN #VirtualWaterCooler, my Monday to Friday 30-minute twitter chats (from 10:30 am ET to 11:00 am ET). Here's the virtual water-cooler schedule for the week:
Monday: how to job search now (resume and cover letter tips.)
Tuesday: career advancement (how do you impress your boss and connect with coworkers when you are working remotely?)
Wednesday: finances (how should you budget now, what should you do if you are laid off or furloughed or was asked to take a large pay cut etc.). Bonus! Shannah Game, host of the Millennial Money Podcast will be joining us for this finance convo.
Thursday: wellness (mental health tips for dealing with stress, anxiety, or depression from the pandemic etc.)
Friday: relationships (networking during the pandemic, staying in touch with friends and partners, what to do if you feel lonely etc.)
New Build Your Dream Network podcast episode out on Tuesday, until then, take 10 to listen to last week's "Don't Pause Your Networking, But Proceed With Care".
If you've missed one of my daily "30 days of network building" suggestions, find a roundup of week two on Medium.