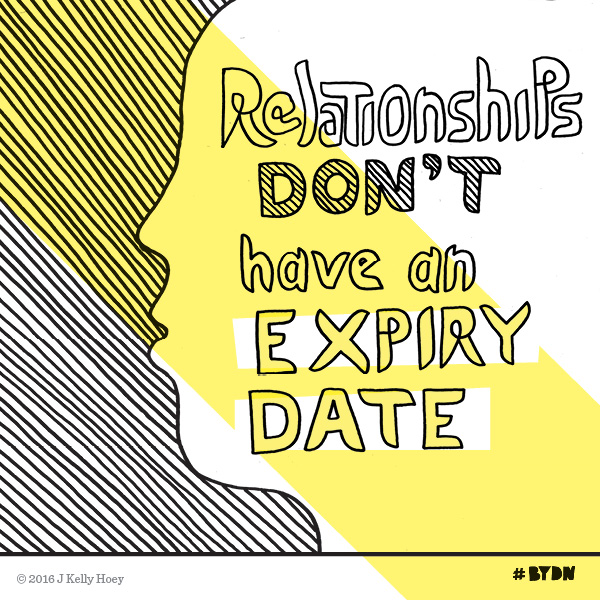 Switch it up.
Sometimes you need to look at things differently. Step back. Look at the subject matter of your dismay, disappointment or confusion from another angle.
I'm writing this post (previously sent out as one of my weekly newsletters) having just returned home from a bright and early start (8:00 am book talk with members of the Accessories Council at Rebecca Minkoff's SoHo store). Switching out of my "author as speaker" attire into my "author at her desk writing" attire I grabbed a recent spur-of the-moment purchase — initially holding the garment with a serious dose of buyer's remorse.
What. Had. I. Been. Thinking.
Had I been lured by the price (whahoo! heavily discounted it was no more than a couple of visits to Starbucks for a Venti Chai Tea Latte!). Or was it purely an emotional response to the sweet little item (ok, I'll admit it — I miss the damn cats I left behind with my past life in 2013 and the crazy cat print top reminded me of the little bastards. My fashion taste may have been questionable when I tossed over my credit card but my heart was definitely in the right place).
Looking in the mirror again I had an epiphany: put the top on back to front.
Switch. It. Around.
Strangely, this had been the message I'd be delivering not 30 minutes earlier with Accessories Council members.
Change your thinking. Drop the mechanical approach and get wildly human. Tackle the problem from a new point-of-view.
Stop struggling with the how-to-work-the-room BS (sadly and constantly) associated with "networking" by focusing instead on long-term relationship building (aka dare I say it, building your dream network). Rather than constantly fretting about how to enter conversations think about how to pull others into the dialog. The gift of the gab may make you the life of the party, however a network only truly grows by continuously cultivating a genuine interest in the lives of others. Suffering a sense of urgency and in need of the networking quick fix? Fulfill your need for does-this-advice-really-work instantaneous validation by acknowledging someone else — it only takes a second to like, share, RT…or text, email or call (and beats standing in the middle of a room full of strangers armed with an elevator pitch and one-size-fits-all ice breaker question, all the while becoming increasingly frustrated because nothing is magically happening). Start with those who know, care, and adore you, rather than rushing in blindly, seeking the imaginary savior to your network woes.
Take a look in the mirror today and ask yourself what impression are you making every day, rather than endlessly primping in your mind, imagining how you'll make that great first impression once.
Pause for a moment to ask yourself: What network building habit or impression will you switch up this week? Then go do it!
#BYDN Tip
Networking is really about enhancing your people skills. It's every human interaction from your smile in the elevator to your voicemail message to how you RSVP for an event (then actually showing up). Stop worrying about how to "work a room" and insert more empathy into how you connect with your network. Every. Single. Day.