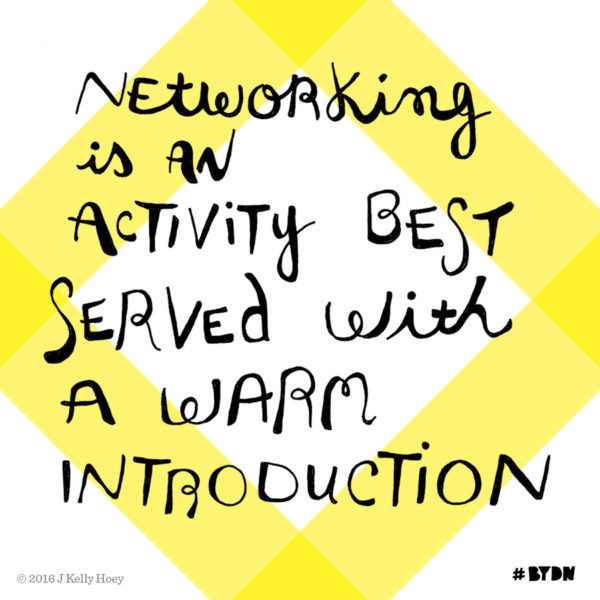 Reader mail.
More mentoring insights and creative solutions to the common career challenges we all face — than I could ever imagine have poured in from readers of Build Your Dream Network.
Such as this advice from Mary Catherine Malley:
The piece of advice that I routinely pass along is the following: "Find Peace in the Struggle"
The advice was given by the Reverend James Pierce, S.J. at St. Paul the Apostle Catholic Church in NYC in 1995–1996. St Paul's is on West 59th St.
This is how it came about:
Fr. Pierce is a Jesuit priest. He was on staff at Fordham. He said the 9:30 pm Sunday mass at St Paul's. It was full of young students from Fordham and young people in the west side community in NYC. We were all working long hours and becoming established in or preparing to begin our professions. Everyone had struggles at this stage. Every week he would say "My brothers and sisters, find peace in the struggle."
As I've learned, struggles continue at every age and stage of life. Sometimes they change and sometimes they're the same.
Nevertheless, focusing on finding peace allows one to handle or manage the struggle.
I share that piece of advice and it always resonates with others as it has with me. I find life's struggles to be more manageable when I focus on finding peace.
And this advice from another reader:
"Best advice I have received from my mentors over the years in the Army has always been centered around taking care of people and especially your subordinates and those you lead."
And this:
"My BBF encourages me to reach higher, offers kick in the butt inspiration, and always makes me snort with laughter. We were sort of like Lucy and Ethel…BBF was and is ambitious and always encouraged me to reach higher even without saying a word. BBF took pride in her career and in her work and sought out extra professional development opportunities….No pity parties allowed and only your best is accepted."