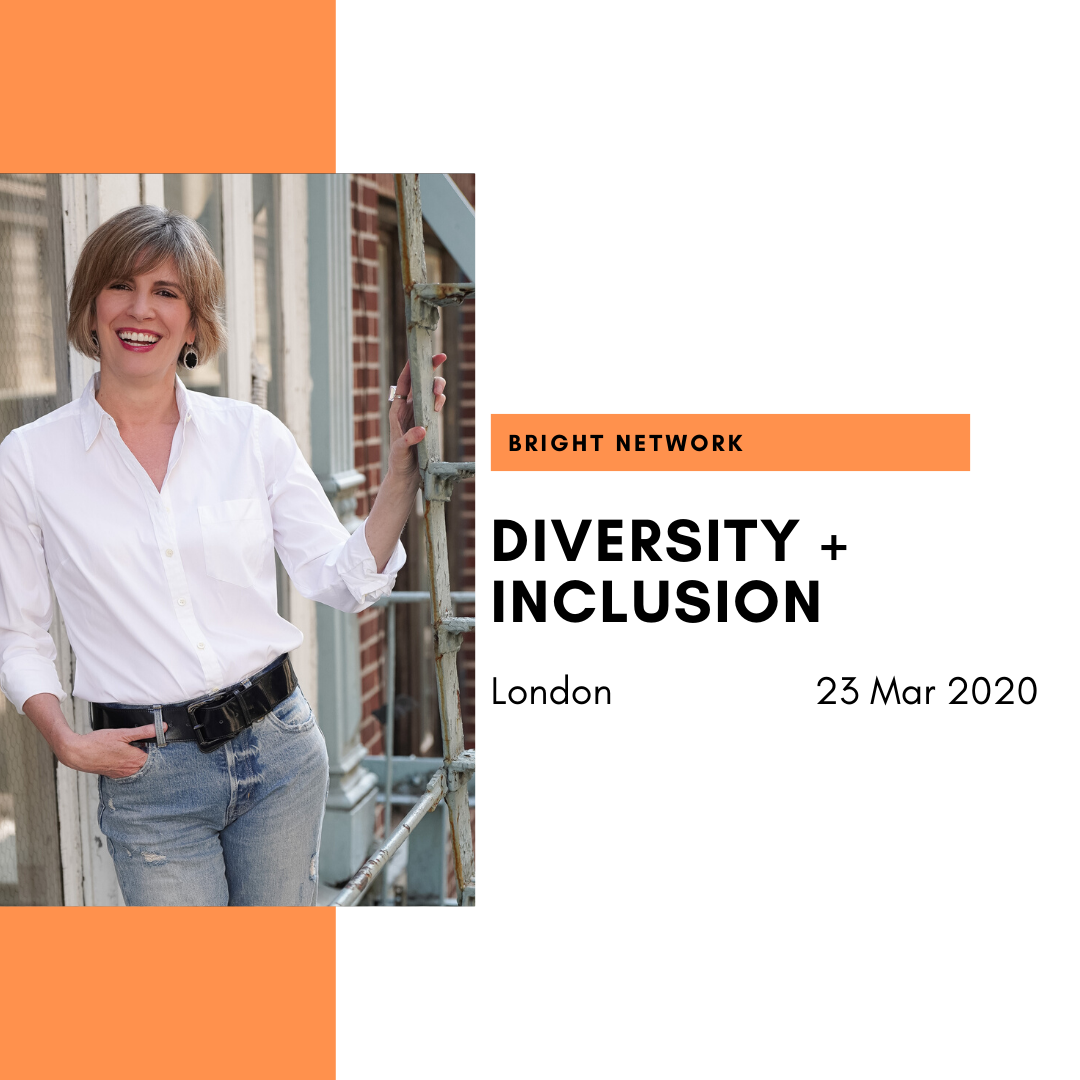 I am thrilled to be heading to London next month to keynote the fourth annual Diversity & Inclusion event hosted by Bright Network, an organization connecting the next generation with opportunities, insights and advice to succeed as the workforce of tomorrow.
Details on the event below:
Diversity & Inclusion 2020
Bright Network exists to help as many bright and ambitious young people from all backgrounds find the best job they deserve. That's why they're running their Diversity & Inclusion event for the fourth year in a row. A day where you'll connect with 20+ firms championing inclusive workforces, regardless of your family background, ethnicity, sexuality or gender.
Bright Network is looking for 200 of their brightest members to join them in central London for this exclusive event designed to build your network and give you all the tools and advice you need to feel empowered on your journey to a fulfilled career.
Why should I attend?
The selected attendees will benefit from:
Building your CV – Find out how you can match your skills & degree to your ideal career. Hear from the experts, as they give you the advice you need to stand out from the crowd
Getting ahead – Our skills sessions are designed to help you unleash your leadership potential and flourish in every step of the application process
Hearing from inspirational and diverse leaders – Discover how successful leaders have flourished in various industries, regardless of their background, and get the insights you need to carve your own career success
Recognition of your achievements -Win one of only five awards on the day, sponsored by one of the attending firms. This will look great on your CV.
Who can attend?
Undergraduate or fulltime postgraduate students who identify with an underrepresented group, graduating in 2020, 2021, 2022 or 2023
On track for at least a 2:1 and demonstrate academic excellence
Have the unrestricted right to work in the UK after graduation
Additional skills gained from extracurricular activities/work experience will be viewed favourably, especially coding experience
Agenda
10.30 – 11.00: Student Arrival, Registration & Member Networking
11.00 – 11.30: Bright Network Introduction & Keynote
11.30 – 12.00: Premier Sponsor Skills Session
12.00 – 12.30: Alumni Success Stories
12.30 – 14.15: Networking & Lunch
14.15 – 15.15: Panel Sessions
15.15 – 16.15: Networking
16.15 – 17.15: Skills Sessions
17.15 – 17.30: Awards Ceremony & Wrap Up
Apply Today
To submit your application, please click the "Apply Now" button at the top of the page. This event is always oversubscribed; so we highly recommend you get your application in ASAP as applications will be reviewed in the order they are received. All applicants will be eligible for a £20 travel reimbursement. Should you require further support, please email our team at events@brightnetwork.co.uk. We look forward to seeing you there.
Any questions?
If you have any questions about Bright Network Diversity & Inclusion, we have gathered all the most frequently asked questions here. If you have any other questions please get in touch with our Events Team – events@brightnetwork.co.uk.
Firms attending:
ABI , Accenture , Addleshaw Goddard , AIG , American Express , Bank of England , Burges Salmon LLP , Capital One , CGI , Clyde & Co LLP , Enterprise , Greensill , Lloyds Banking Group , Marsh & McLennan Companies , Police Now , Slaughter and May , Smith & Williamson , Softcat , The Frontline Organisation , University of Law , Unlocked , Visa , Watson Farley & Williams , Willis Towers Watson