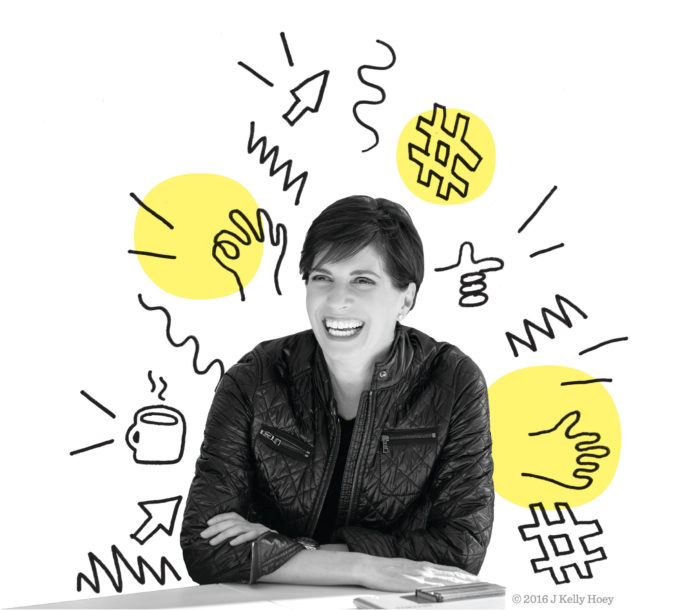 In anticipation of my birthday roast and the #womenintech fundraiser next week, I'm taking the opportunity this week to jump in front of the revelations and hilarity to publish my list of secrets. Why wait for someone to announce your faults and expose your flaws, when you can do it yourself? Getting in front of opportunity is the only way to get more opportunities! By the way, my actual birthday was August 24 (mark your calendar for next year). Having a summer birthday always meant I had more than one birthday party as a child, so I'm simply continuing that tradition by having another party on September 30.
So here you go, 50 things this 50 year-old has decided to share with the world:
My middle finger is 3.5 inches long. Finding leather gloves that fit properly is a bit of an issue, while flipping the bird with intent is not.
I was a flop at Moot Court in Law School. Yes, there were tears. That was in 1990 and the experience was so traumatic, I convinced myself I sucked at public speaking, refusing to step to the podium until I had to when I joined White & Case as Manager of Professional Development in 2004.
While we're on the topic of law school, I sucked on the LSAT and got into my law school of choice (University of British Columbia), regardless.
Barely passed my driver's licensing exam, come to think of it. My parallel parking skills improved once I got my license.
I cannot stand the taste of coffee, which is not the reason why I avoid 'coffee dates'.
First concert I attended was Tony Orlando & Dawn at the Pacific National Exhibition in Vancouver. My brothers had to suffer through my joyful experience.
The first album I purchased was Chic. My younger brother later commemorated my youthful music taste in a mixed tape aptly '70s titled "Bonnie Bell Lipgloss Bubble Gum Kiss: Lay Some Smack On Your Man".
My favorite chocolate bar is Cadbury's Crispy Crunch.
I had a shitty performance review in 1985 and nearly lost my job. I pulled up my socks and then got a much better job at another law firm. Working at Osler, Hoskin & Harcourt was a defining professional experience in my "paycheck job" life.
I floss regularly. And read horoscopes daily. My astrologer is Ophira Edut.
I was completely pigeon-toed as a child. Ballet lessons corrected that problem (plus any posture issues). FYI: Pretending you have to hold a dime between your butt cheeks is the trick to great posture.
I stopped practicing law in 2002. I quit my associate job at Sidley with a career focus and no immediate job prospects. It took 18 months of networking to ultimately secure a professional development role. I was the only candidate interviewed for the job opening at White & Case and my interview at the firm lasted 6+ hours.
I own an Elna sewing machine and I know how to use said sewing machine.
I won the Irvine Dawson Award For Creative Endeavor in the 7th Grade. My younger brother won the award two years before me.
I've had Botox. Once.
My skin guru is Eugenia at Lia Schorr. Michelle Cool cuts my hair (stay tuned, she's opening up a new salon in the West Village in a couple of weeks). I purchase my skin care products at the drug store. My favorite perfume is Opium.
No secret that I'm addicted to shoes. John Salter at Saks on Fifth Avenue is my eighth floor-10022 SHOE-go-to sales guy.
I like my steak rare, as in "lean the cow against the radiator" rare.
I have three god-children, two girls and a boy. The mothers of my god-children share the same name: Susan.
I'm always on the hunt for the perfect white shirt (or t-shirt). I'm obsessed with cufflinks.
Oh Canada! My favorite hockey player of all time is Guy LaFleur. A painting of him hangs in my kitchen.
I'm a Canadian who can't drive in the snow (note: I've never tried or had to) and I tried skiing once in the 11th or 12th grade.
Party Girl! Thanks to the B.C. Lions Grey Cup victory in 1964, I was born 9-months later.
According to a very reliable expert source (my feet), Manolos are very comfortable and are my designer shoe of choice.
I'm not an early adopter. It took friends a year to convince me to get on Twitter. And I didn't tweet much during my first year on the platform. Really.
My cocktail of choice is simplicity: vodka soda with extra lime, please. The perfect margarita is equal parts tequila, triple sec and fresh lime juice. And salt the rim of the glass. But mostly, when I want a tequila, I take it neat.
I've inhaled and had a match lit off the zipper of my jeans.
I had a Blackberry until 2012.
While I love my iPhone, I still miss the keyboard on the Blackberry.
I'm not photogenic, I rely on a great photographer: Lisa Tanner.
I didn't have the confidence to wear a bikini when I was in my 20's.
I'm currently reading The Stories of Edith Wharton.
Poor choices? I've made more than a few. I've been foolish in love, with my trust and oh yes, quite frequently, with my spending. That being said, I have no regrets, just 50 years of learning.
I believe pop-tarts without frosting should be banned.
A glass of red wine and a piece of cheese is a complete meal, right?
Running to Bergdorf's shoe salon for a sale is my exercise. Going to Saks on the same day is a 2x workout.
He shoots…He scores! I named one of my pets (a rather vocal Bengal cat) after a hockey broadcaster: Foster Hewitt.
I've had my first two names changed. Yes, J. Kelly was born and named Catharine Jane. No, the name change was not due to entering the witness protection program as a three year-old.
I once left work in the middle of finalizing a prospectus to attend a Springsteen concert.
As an attorney, I pulled four all-nighters in six days. Champ! In case you're wondering, the key to pulling all-nighters is Vitamin B not caffeine. If you can get your hands on Berocca (the version from Australia), do. It also does wonders for hangovers.
Memories….I've had a senior moment all my life when it comes to remembering names. It is easier for me to instantly recall my Canadian Social Insurance Number than my U.S. Social Security Number — and I haven't used my SIN number since the mid-1990's. What's up with that!
Definitely undecided. I've voted Liberal, Conservative, NDP and Reform Party at some point in my eligible to vote years. I last voted in 1997.
I've been a New Yorker since 1998. I have yet to visit the Statute of Liberty.
I'm rather surprised at how easy it has been until now to list all these secrets and fortunately for you, I'm restraining myself to keep this list at 50.
I own a copy of Muammar Al Gathafi's The Green Book. Plus a watch with his supreme dictator's image on it. I also have a 35th Anniversary Barbie watch.
Roadtrip! I've visited Dollywood, Graceland, Nutbush and the KY Action Park. I played the Urban Cowboy soundtrack as I drove into Nashville.
I've slept in 1 of the 3 WigWam motels / teepee village inns remaining in the U.S. Wigwam Village Inn #2 is located in a dry county in Kentucky next to a no-drinking, no smoking, no dancing Karaoke Bar. Ponder that dream vacation experience.
I've met Malala and her parents.
My transportation of choice is public.
On my bucket list: attending a NCAA football game, Final Four championship and a Stanley Cup final.
This post originally appeared in my weekly newsletter. To get insights in your inbox, sign up here.