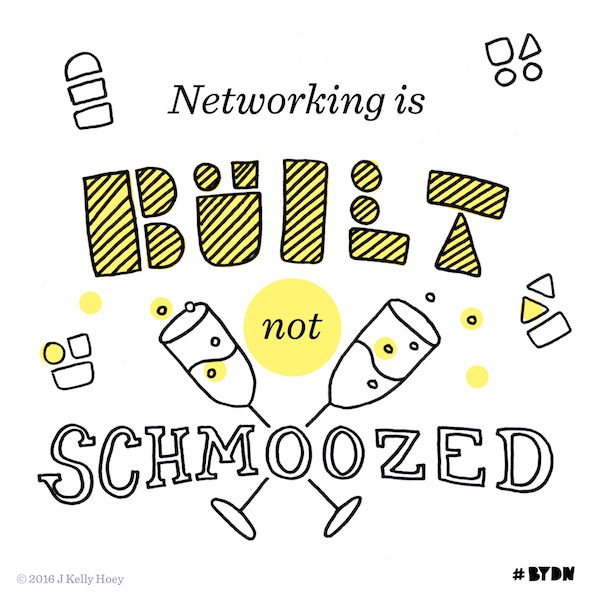 Whenever I receive a text or email from a friend asking if I'd be willing to look at a startup pitch deck…my first reaction is physical. I roll my eyes. This is followed by taking a deep breath before responding to the inquiry.
Why the big eye-roll? Because my first question back to the sender of the "can I send you a pitch deck" inquiry is "let me guess, the startup is seeking funding and wants to close the round in 30 days".
More often than not, the answer to my "let me guess" question is….Yes.
And that yes, signals to me that the sender of the text or email or the founder who created the pitch deck and then asked the sender of the text or email to send it along to me is profoundly out of the loop as it relates to funding of early stage ventures – from the timing of "closing a round" to how the networks of funders works.
Let's pull back the curtain on this a little, a little transparency on the startup networking scene.
What I'm going to do in this blog is provide you with the questions that run through my head after the "yes" answer to my "let me guess, the startup is seeking funding and wants to close the round in 30 days" question – none of which have anything to do with nature of the problem the startup is solving or size of the market, or viability of the solution the founder has come up with. Following my list of questions, I'll rattle off some additional resources beyond this post.
Right.
Now on to the questions that run through my relationship building brain when I am asked to look at a pitch deck – and for clarity, the "they" I refer to is the founder of the startup:
1. Do they have a short list of investors they are pursuing?
2. If yes, how did they come up with the short list?
3. What criteria did they use?
4. Are they aware of where these investors are in their funding cycle?
5. Do they know any of these investors personally?
6. What efforts have they made in the past 6, 9 or 12 months to get to know these investors?
7. Have they attended office hours hosted by these investors?
8. Have they attended talks or events featuring these investors?
9. Do they follow these investors on social media? Read their blogs? Listen to their podcasts or podcasts they have been interviewed on?
10. Do they have any idea of how much it frosts investors to be told "we're closing in 30 days"?
11. Do they know that most investors are not swayed by the urgency of a 30-day closing of the round communication?
12. Where is their startup physically located?
13. Do they have an office?
14. Do they work out of co-working space?
15. Have they been attending startup events to get to know other founders?
16. If so, which events and how frequently have they attended?
17. What startup publications do they subscribe to?
18. What initiatives for founders have they looked into or applied for?
19. Have they participated in any pitch events?
20. Have they participated in any incubators or accelerator programs?
21. Where did they go to school?
22. Who are their mentors?
23. Who is advising their startup?
24. Who are the lawyers for their venture?
25. Who are the bankers? Accountants? Other service providers?
26. What is their career background and history?
27. Is this the first venture they have founded?
28. If no (that is, they have previously founded a startup) when? Where? Was it investor-backed? What was the outcome?
29. How have they funded their venture thus far?
30. Have they raised money from anyone other friends and family?
30 questions and I haven't even delved into the viability of the solution or quality of the product.
All I care to see is if the founders have focused on building relationships or where quite possibly they may have check—writing relationships at hand. People write checks and as I've noted previously in blogs, talks and podcast episodes (if anyone has been listening), investors are people, not ATM machines. And the people who will readily write a check for you when your product or service is untested, is someone who already knows you. Knows what you are capable of creating and building, because they have watched you learn, lead, execute, master, problem-solve, negotiate before in another role.
Overlooking the relationships you already have it typical, not just in the world of new companies and startups. But starting with who you already know if the place to start.
When you don't have the relationships you prioritize building them. I'm defer to page 47 of Build Your Dream Network, it's a short but insightful paragraph on how Rachel Hofstetter (co-founder of Guesterly, a startup she launched, funded, scaled and sold) set about networking and prioritizing when she was building her startup and didn't know anyone in markets she was entering into.
From page 47:
Guesterly's Rachel Hofstetter focuses her networking efforts by keeping both her long-term and shorter-term goals in mind. When she was getting ready to raise investment money, Rachel prioritized attending investor and startup-focused events. At other times (such as when she was launching her online PR school or beta testing a new feature on Guesterly), Rachel focused on expanding into new networking circles…when Rachel moved to a new city, she found herself attending every type of event she could, in order to meet people. Expanding her network was why she accepted every invitation and checked out every event, rather than turning them down. When she launched Guesterly into the wedding market (an industry where she previously knew no one), she attended every wedding-industry-related event she could find, in order to figure out exactly where she needed to focus her networking efforts.
You need to make the time for relationship building no matter how busy you are or how busy you think you are. If you're a solo founder or business owner, that is a lot of responsibility and extra time that takes you away from friends, family and sleep, but sorry! All I can share is the networking truth that I know. If you've got a co-founder and employees, they should be shouldering their responsibility with you. Who knows! They may even have the magical connection that leads to funding.
And when you've made a connection with investors, keep in touch with them. Showing up 3, 6, 9 years later…that's like landing on the Go To Jail square in Monopoly. You lose opportunity and you don't get to collect $200.
Now, let's get positive as I really don't want to be the grouch of networking! Here are some resources:
• Beyond page 47 of Build Your Dream Network, flip to page 81, entrepreneur Kathryn Finney details her crowdfunding success as that is a source of funding for new ventures and a source of funding also requiring you to tap in to your network rather than imagining a magical stranger will fund your idea.
• Page 88 of Build Your Dream Network, the sub-chapter titled "Know Your Audience"
• At page 130, read how First Round Capital a venture capital firm is building their network – and the networks founders need in order to grow their businesses in the sub-chapter "Success Isn't Just about the Idea—It's about Investing Time in the Network".
• At page 176 there is a roadmap for crowdfunding.
• And over on page 184 of Build Your Dream Network you'll find an outline for how to communicate with your network when you're building a company.
• As for the Build Your Dream Network podcast, check out the episode released on October 8, 2019 "Networking with Investors"
• Find the startup event listings in your city (online, virtual, IRL). Check Eventbrite. I'm in New York, and usually recommend subscribing to the 37 Angels mailing list, as well as Startup One Stop and AlleyWatch as all have event listings.
• You should also check the websites to the service providers to new companies, Silicon Valley Bank, Microsoft, Amazon Cloud – all of these companies convene the startup community.
• Look out for events such as All Raise as they provide speed—mentoring and other opportunities to network with investors.
• Snoop around the websites of venture capital firms as they frequently host informal conversations during set office hours.
• Check out The Plug for information on the black innovation economy including co-working spaces across the country.
• And finally, cause we need to cut this blog off somewhere, get on f6s.com – F6S is home to over a million tech founders, 800k startups and more than 10,000 startup programs globally. F6S delivers info to founders on startup programs, other opportunities to drive traction, along with grants and services.
That list should keep you busy.
But ONE more thing….this is where understanding the unwritten rules of the network or eco-system come in handy. It is where having peers to bounce ideas off of and to glean information from is essential. The feedback cycle is LONG in the startup space. Investors talk. Founders talk. It's why introductions are made carefully not casually when it comes to funding requests. When someone like me is approached for an introduction, I take into account a lot of factors, it's not an easy, direct, "oh yeah, I know so and so", I'm not hoarding contacts, I'm simply weighing your request, against my social capital.
Keep giving your network more than you receive, especially if you plan on hitting the funding trail.